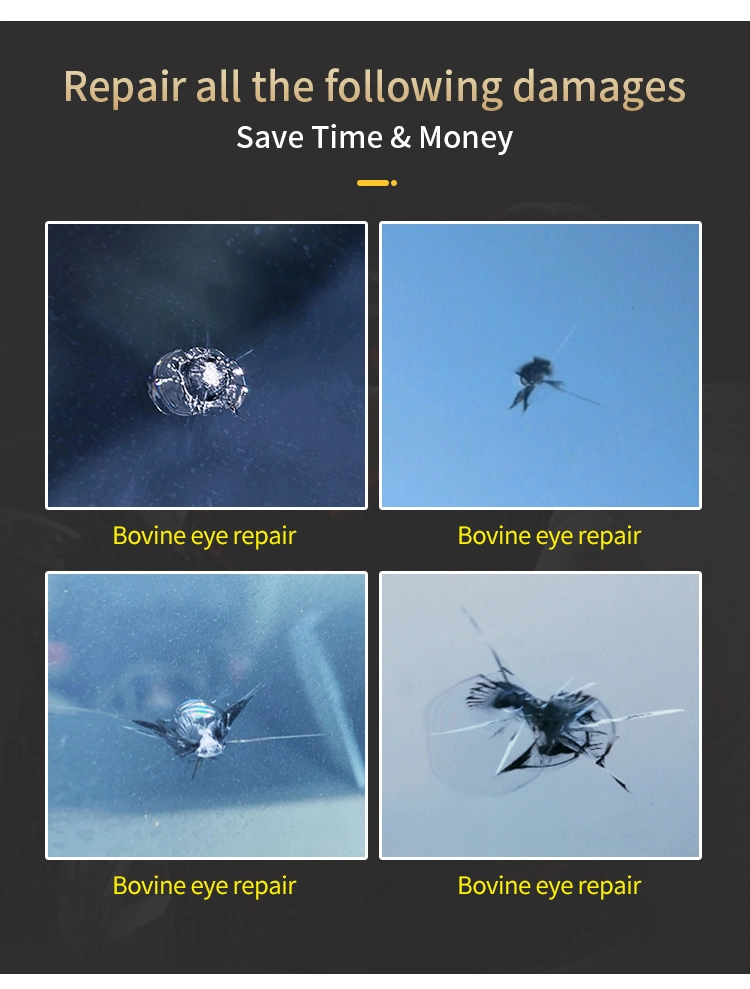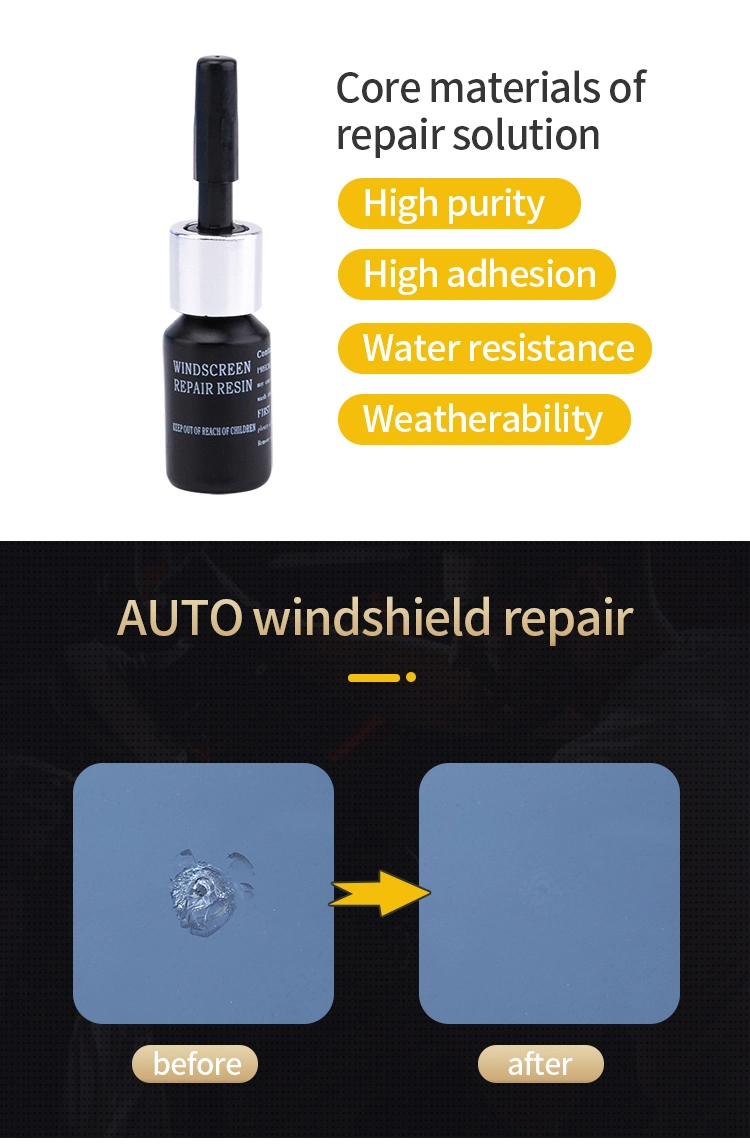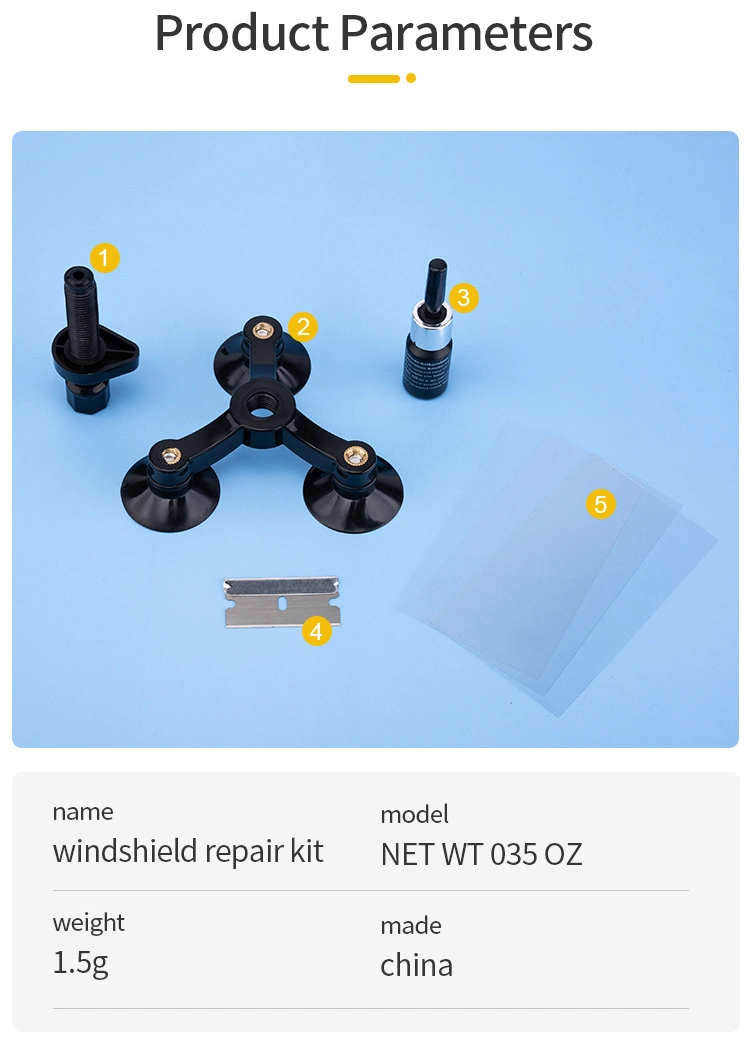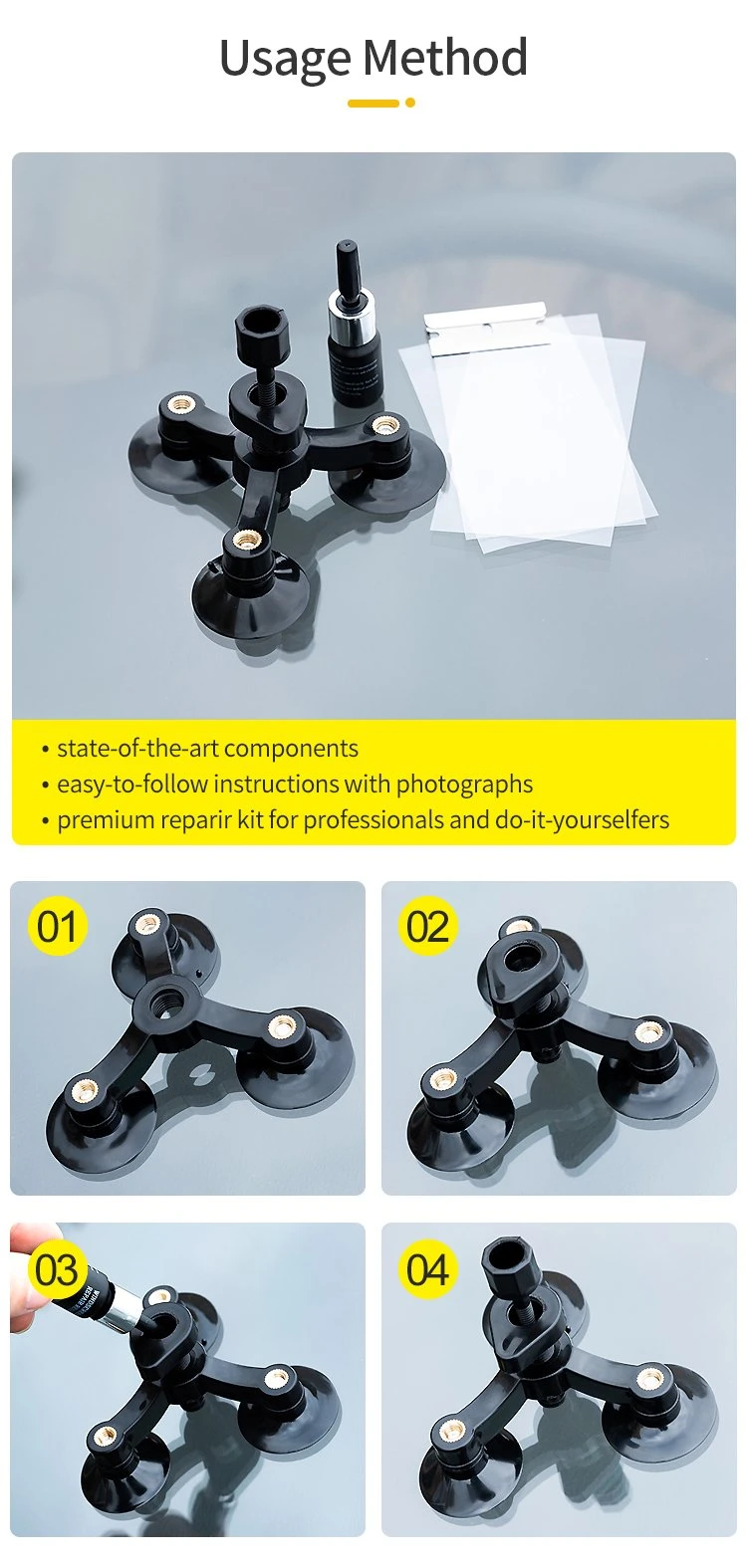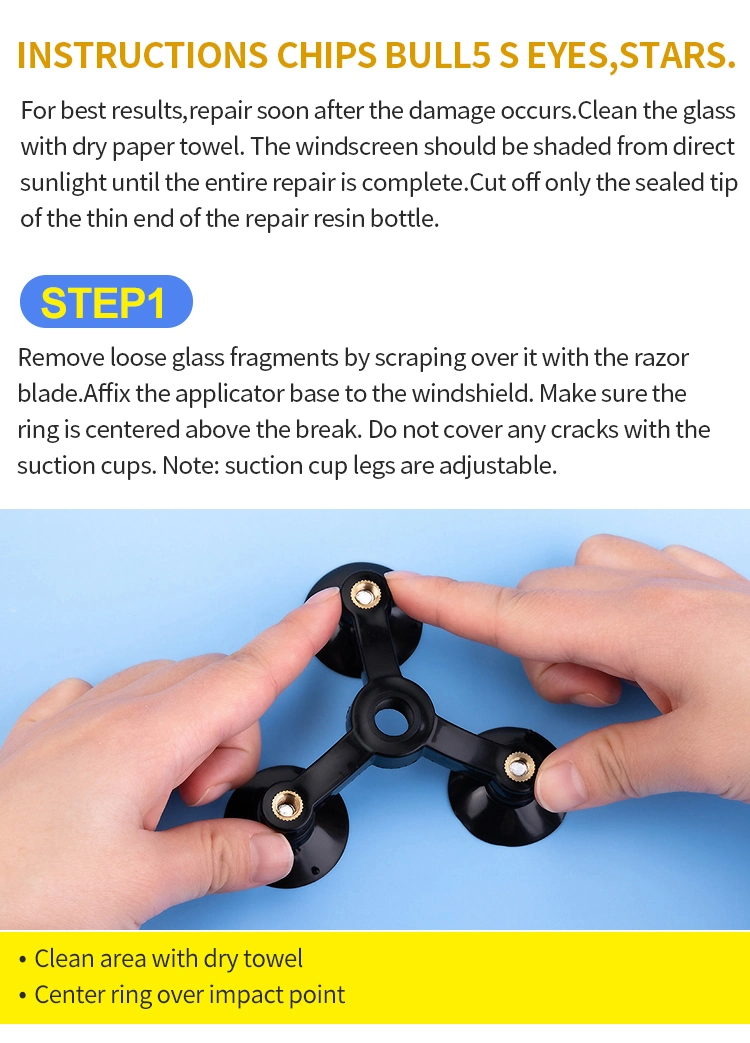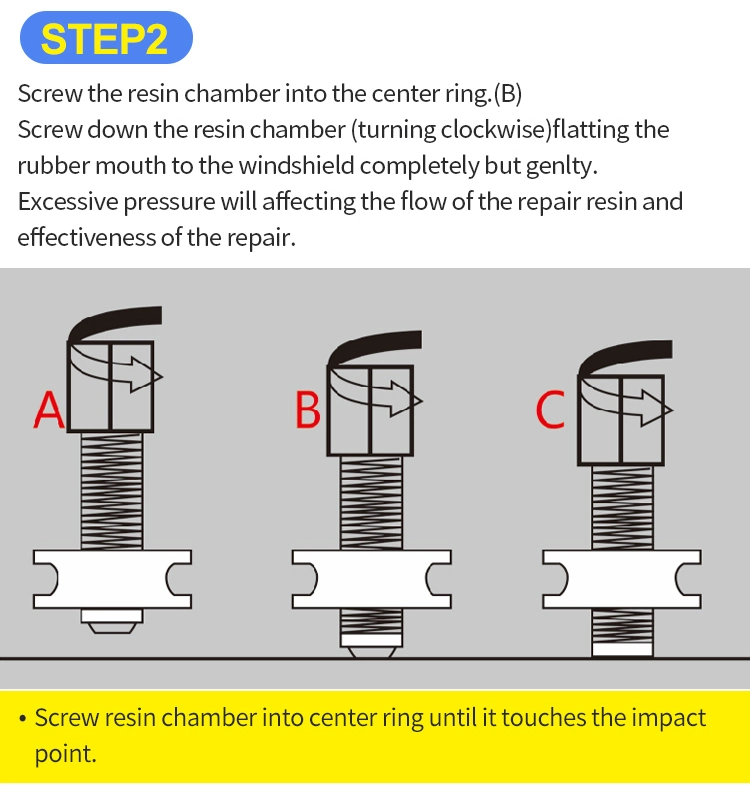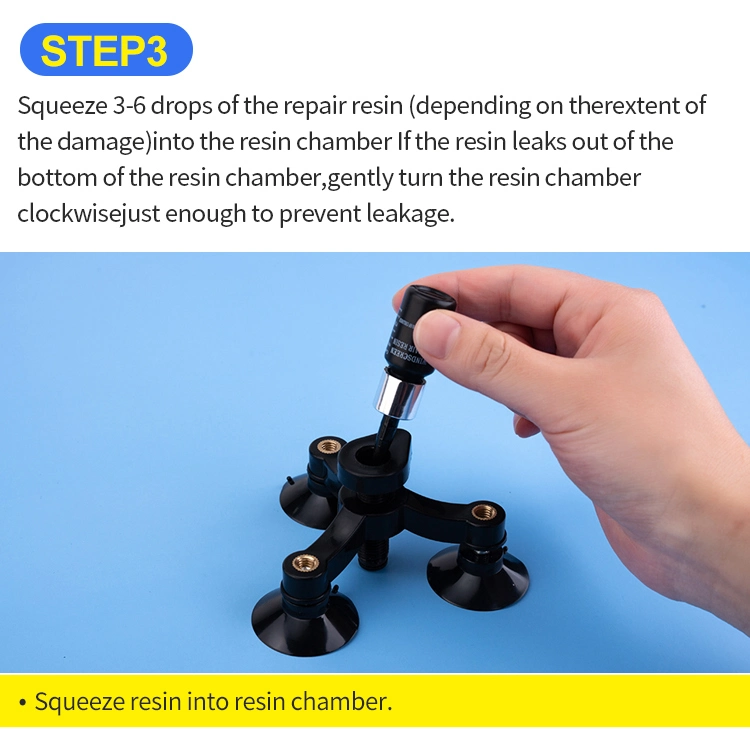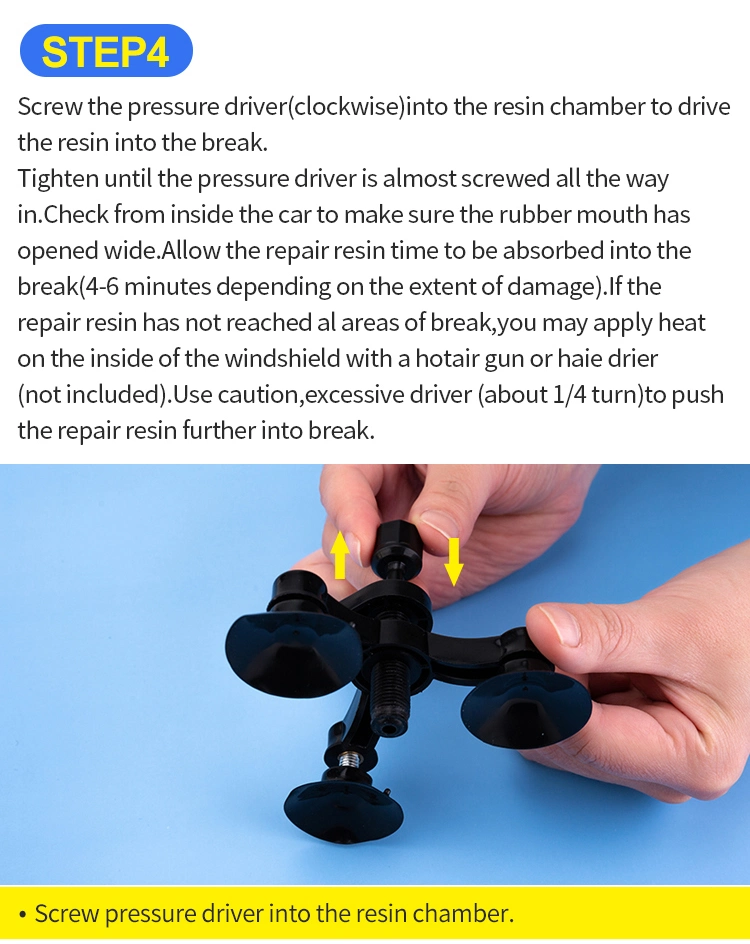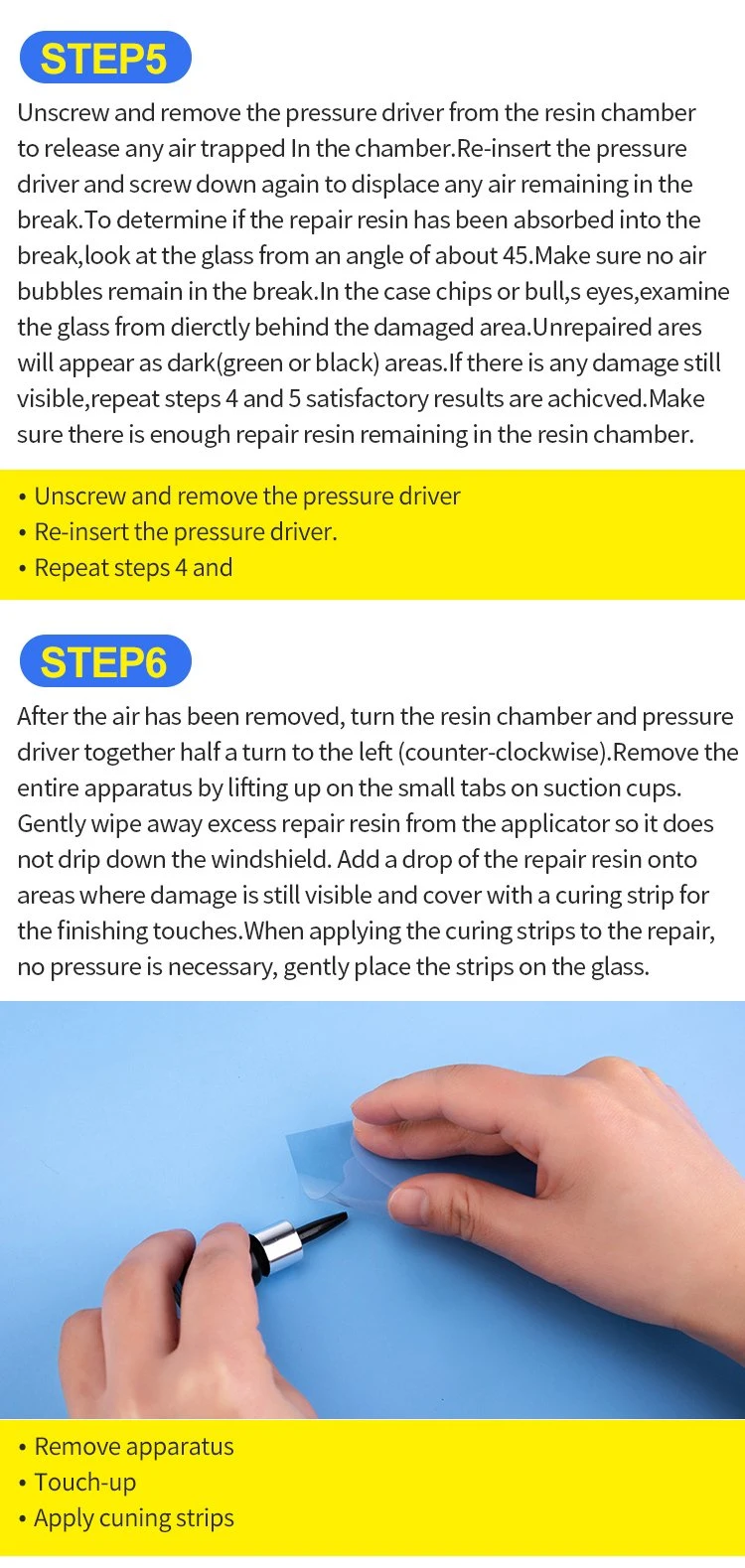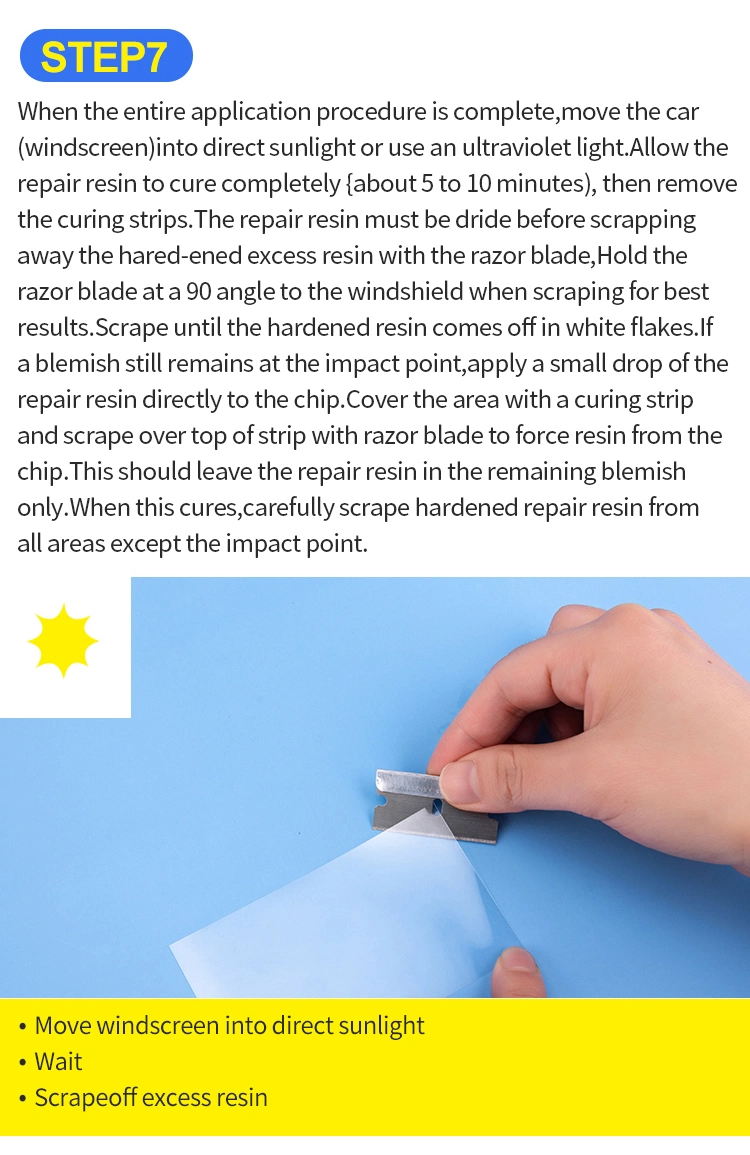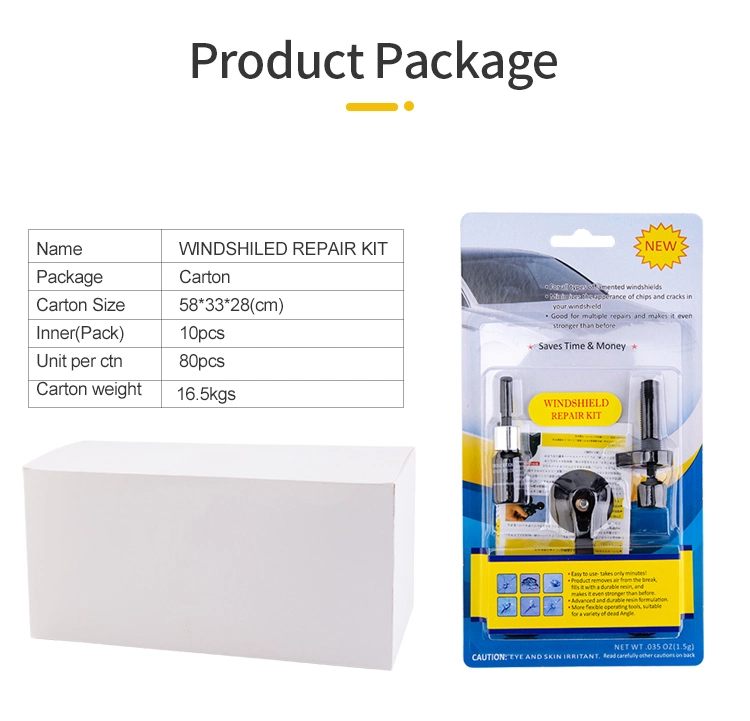 About Windshield Repair:
• This kit is designed to provide vehicle owners the necessary information and tools to repair small damages in laminated automotive glass windshields.
• This kit should only be used on bulls-eye, spider web, star damages, and some combination breaks smaller than 1 inch (25 mm) in diameter. This kit will not repair surface pits larger than or
cracks longer than 3/16 inch (5 mm).
• If the damage(s) are in the Driver's Primary Viewing Area (DPVA), as described in the ROLAGS, owners should have their windshield inspected by a professional glass repair technician to determine whether the windshield should be repaired or replaced.
• This kit can be used to repair multiple damages.
• The use of this kit may not repair the full optical clarity of the glass.
DIRECTIONS FOR USE
Preparing the Surface:
• As soon as damage occurs, cover area with Transparent Tape to keep moisture and dirt from entering the damaged area.
• The damage should be repaired as soon as possible to prevent small cracks from spreading.
• Do not make repairs in direct sunlight.
• Ideal application temperature is 60°F to 90°F (15°C to 32°C). Allow the vehicle sufficient time to acclimate to this temperature if it has been in either a hot or cold environment.
• Surfaces must be clean and dry to make a proper repair.
• Do not allow the resin to come into contact with the car's painted finish, wiper blades, or plastic trim as this may cause damage. Not all damages can be repaired to restore full optical clarity.
IMPORTANT! To reduce the risk of chemical contact to skin and eyes, always wear safety glasses and gloves when handling this product.
Specs:
• Kit fixes 1 bull's eye crack or chip
• Quantity: 2ML syringe of filler material
• Cure time (time it takes for filler to reach full set): 30 minutes minimum
• Minimum temperature for filler to cure: 50 F