QTC2-10 Automatic Hydraulic Red Clay Hollow Brick Machine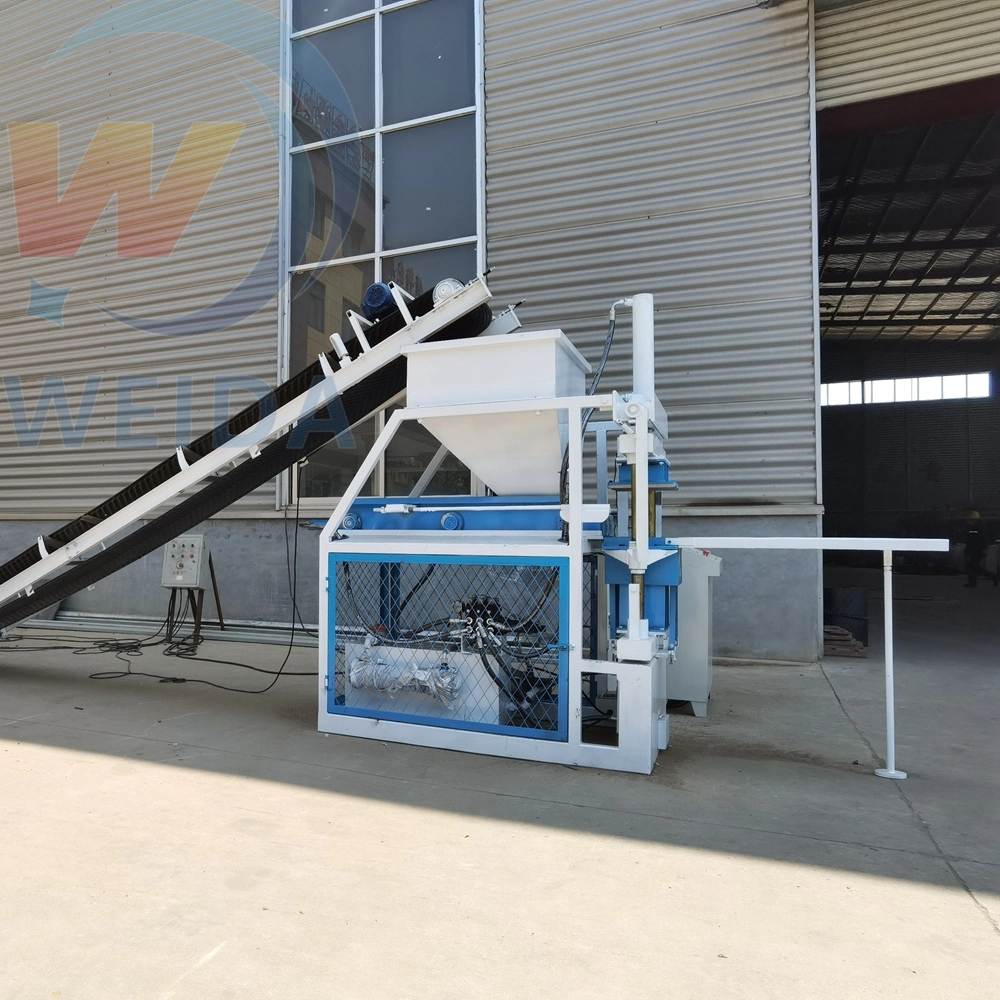 Introduction
1. QTC2-10 Automatic Hydraulic Red Clay Hollow Brick Machine
is our newest clay brick making machine
2. it is
automatic
operation machine, its material feeding, mould pressing and mould lifting automatically.
3.you can chose
diesel engine or motor.
4. the
most versatile of the market,
for enable varied models of blocks, bricks, and floors in only one equipment, without the need of buy another machine.
5.its interior receives a thermal treatment and is rectified.
6.compound by modeler wombs interchangeable enabling
flexibilities
of different forms and models for the pressed blocks, bricks, and floors.
General materials for making interlocking brick
:
80-90% clay, 6-8% cement, 3% water
; the percentage can be adjusted when actual requirement.
Low cost and easy operation for a family small business, good bricks for people's house constructions.
QTC2-10 Automatic Hydraulic Red Clay Hollow Brick Machine

production line introduce and

technical information




Item

Name

Detail

A

QT2-10




Brick machine

Host machine (Power: 7.5kw)




300-150-100mm or 250 block mold

Spart parts

B

Conveyor

5m; 0.75kw

C

Mixer

JQ500, Diameter:1.5m, 11kw

D

Conveyor

3m; 0.75kw

E

Screen

Semi automatic; 0.75kw

F

Conveyor

3m; 0.75kw

G

Crusher

Soil crusher, 5.5kw

H

PLC controller

QTC2-10 Automatic Hydraulic Red Clay Hollow Brick Machine

Features:

1.

QTC2-10 Automatic Hydraulic Red Clay Hollow Brick Machine

is powered by motors or diesel engine and has no pollution to the environment. It is simple and convenient to operate.




2.

The mould uses precise wire cutting technology to reduce error and carburizing heat treatment technology to prolong its service life.




3.

his machine capacity is 5

2

00-

58

00 pcs/day.




4.

Whole line includes Crusher, soil sieve, convey, mixer, and this machine, customer can choose different combinations according to the situation.

QTC2-10 Automatic Hydraulic Red Clay Hollow Brick Machine

Work Flow:

1. Raw material: use hopper trolley delivery into conveyor hopper; need 1 worker




2.Crusher: crush clay blocks into fine clay




3.Fine clay delivery to automatic screen




4.After screen, fine clay delivery into mixer




5.Mixer: mixing material, here need 1 worker put some material into mixer and control mixer




6.Host interlocking block machine: forming blocks, then delivery out, need 2 workers take blocks to trolley




7.Delivery blocks to curing area, need 1 work




8. Curing and Sell blocks: Sell blocks and management; 1 worker




Total need about 6 workers in

QTC2-10

interlocking block machine factory.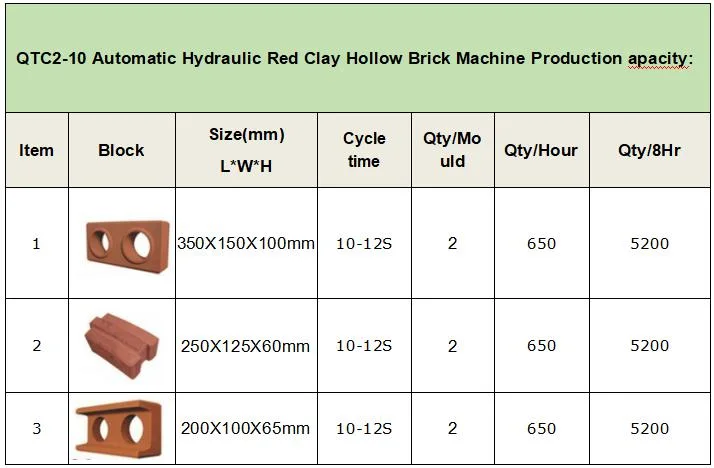 Block and Paving Brick Design for your reference: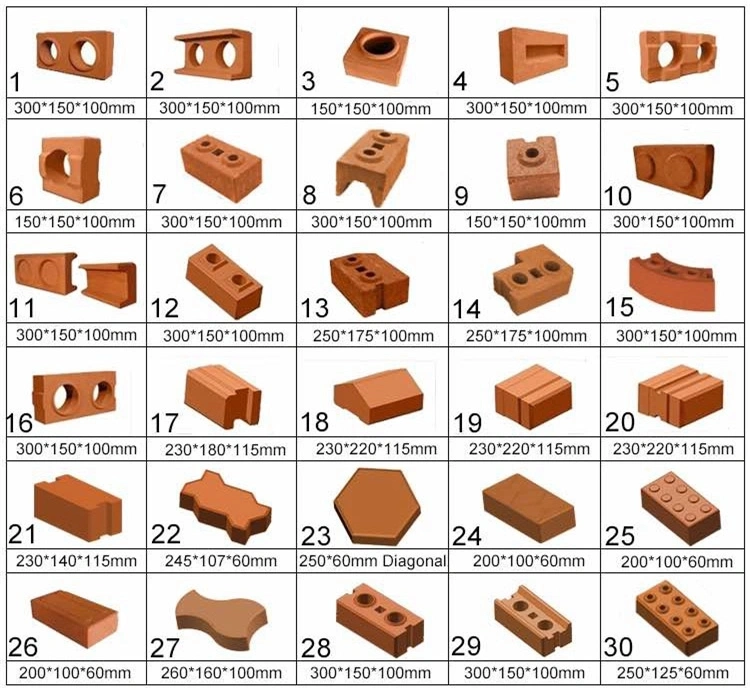 QTC2-10 Automatic Hydraulic Red Clay Hollow Brick Machine
can make all of above blocks by changing the mould, we can also customize the mould according to your block size.
Weida Construction Machinery
since 1984
Create more value for customers
Weida Machinery Co. , Ltd was renamed as Shandong Weida Environmental Protection Machinery Co. , Ltd in 2019. It is located in Linyi of Shandong Province, which is the logistics capital of China. With an investment of 160 million yuan and an area of 53,000 M2, it is a high-starting technology-oriented enterprise with advanced processing equipment, superb professional skills and rich manufacturing experience. It has 18 professional and senior technical personnel and more than 350 professional and technical workers of various kinds. It has 117 sets of precision processing machine tools and advanced inspection and testing equipment. It has a large number of precision processing and advanced inspection, testing and debugging equipment, annual output 300 sets (sets) environmental protection dust removal equipment, PC component equipment, pressure molding machine, insulation board production line. The annual output of environmental protection dust removal equipment 100(sets) , PC components equipment 50(sets) , 100 pressure molding machine, light insulation board production line 50. The products sell well in more than 20 provinces and cities, more than 50 regions, some products are exported to Russia, Vietnam, South Korea, India, Iran, Singapore, Australia and other countries and regions.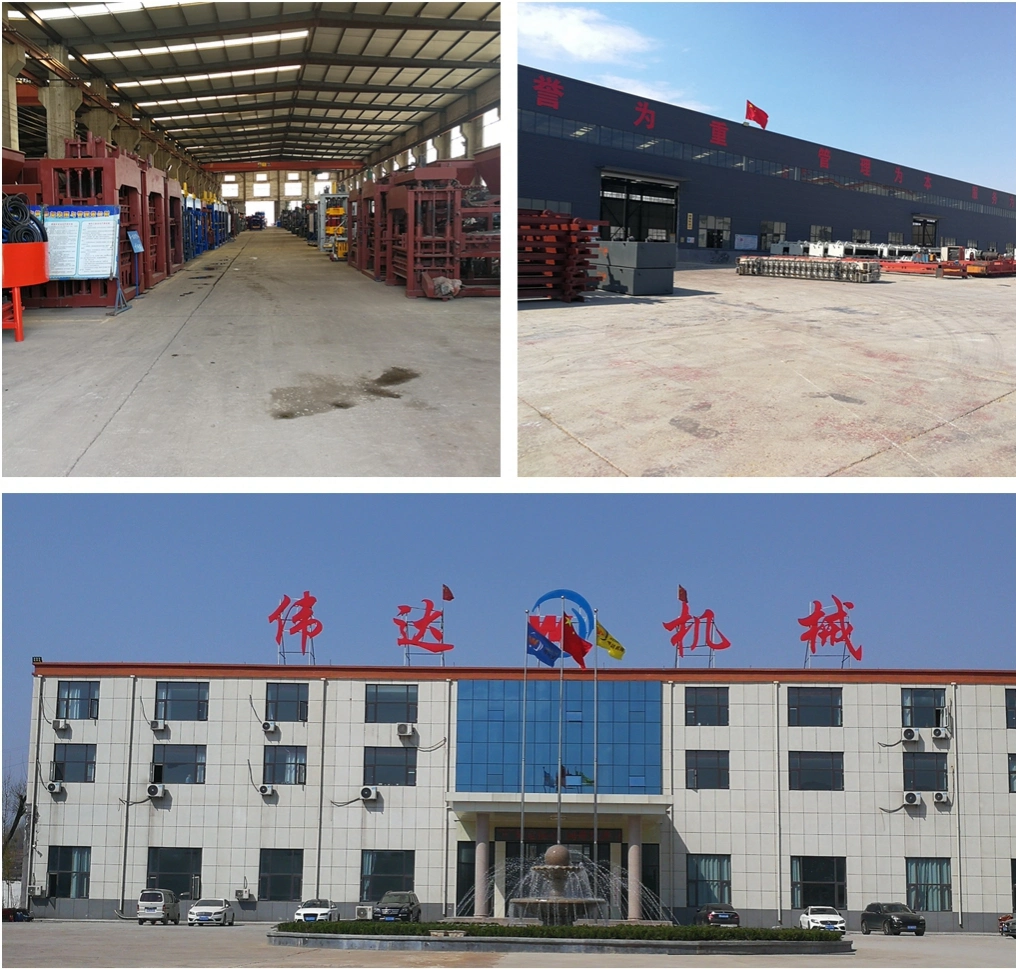 Feedback from customer who visit factory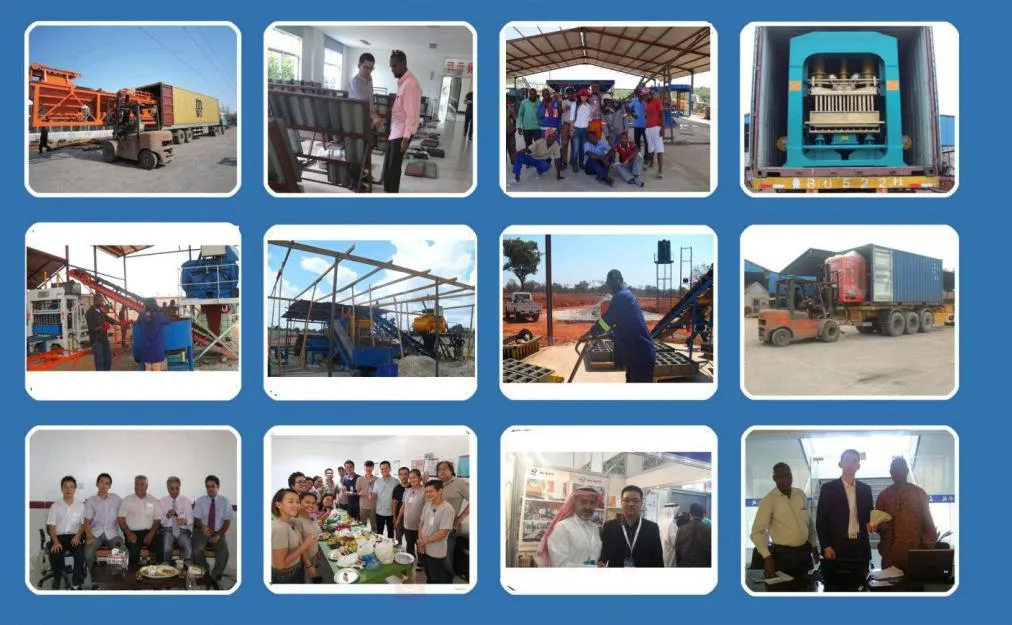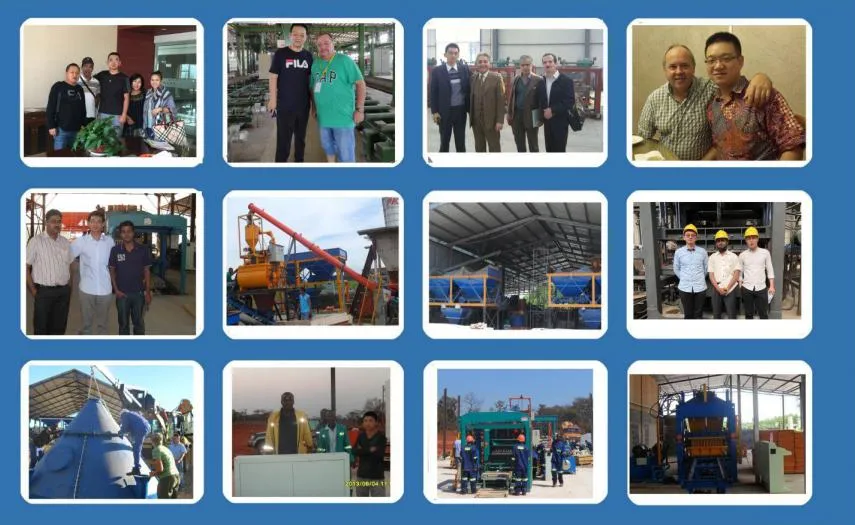 Packing and Delivery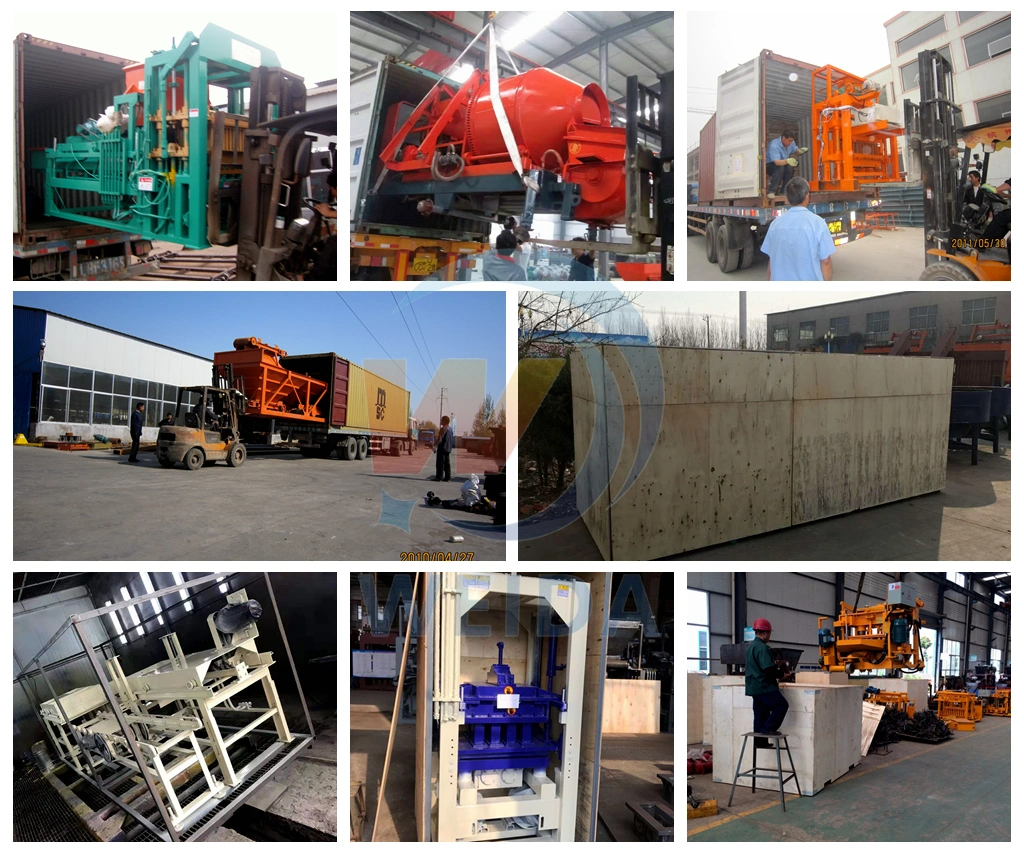 Company Certificate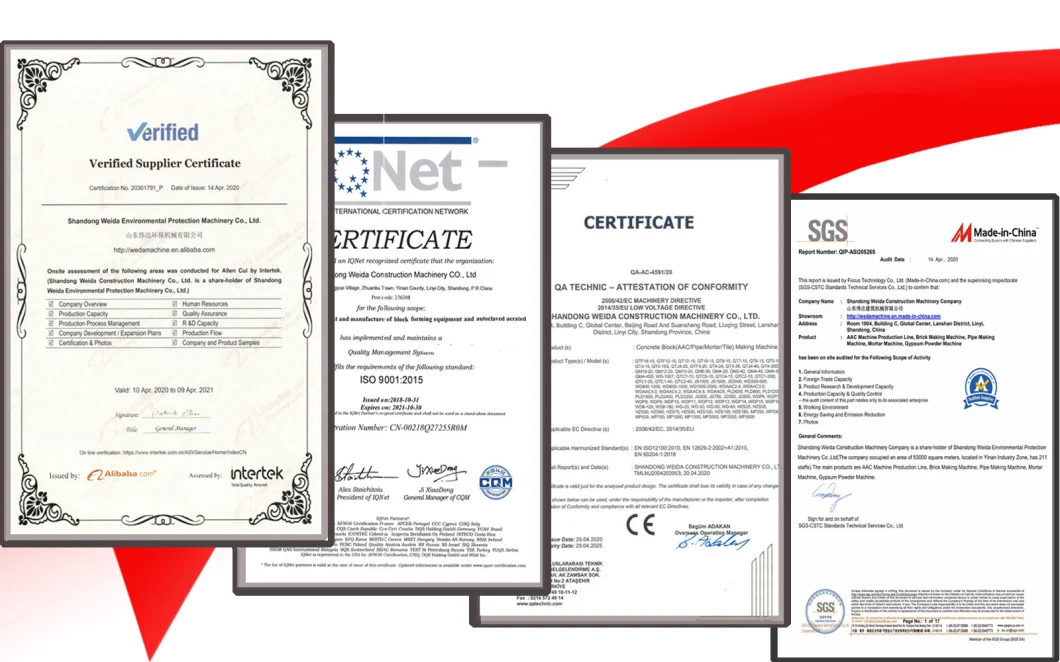 Our Service
1)
Send the technicians to carry out the installation and debugging of equipment for the foreign users with compensation. Countries or regions with unstable political situation or in the throes of wartime are not included in our plan.
2)
Train the users to command the equipment and guide them for safe production.
3)
Explain the routine maintenance of equipment carefully and remove common faults.
4)
We are responsible for all the repairs that caused by our quality problems within two year's warranty. (We will provide one set of spare parts/wear & tear parts free of charge with shipment.)
5)
For some countries whose visas are difficult obtained, customers can also send their technicians to our company to receive free guidance and training.
6)
Accept suggestions for improvement put forward by customers an earnest way. In accordance with changes of the market, provide the products and services to meet the user's needs and create value for them.
7)
We will make every effort to solve your problems, and your success will add new glory to you.
FAQ
1> Is this block machine suitable for us to use?
Answer:Could you please tell us what kind of bricks do you want to make? And the capacity you want? Let us check if it can meet your request.
2>Which industry did this block machine usually be used in?
Answer: Interlocking bricks, Hollow bricks, Paving bricks,Solid bricks,etc
3>How to use the block machine?
Answer: We will send the operating manual to you after you purchase the machine, for bigger machine, we can offer engineer fly to your side for installation and training your workers.
4>How about the after sale service of block machine?
Answer: 2 year guarantee for the whole machine (without the spare parts).
5>what's your payment term
our common payment is 40% deposit by T/T before arrange the machine production,60% balance before the delivery,if other payment term,we can negotiation.