Pothole Repair Asphalt Crack Automatic Machine for Road Construction

The filling machine belongs to the road surface machinery and is mainly used for the preventive maintenance of road surface diseases. The functiong of the filling machine is to heat the crack after the step of grooving and cleaning the crack,and uniformly fill the sealant into the tank with a caulking gun to complete the joint filling work.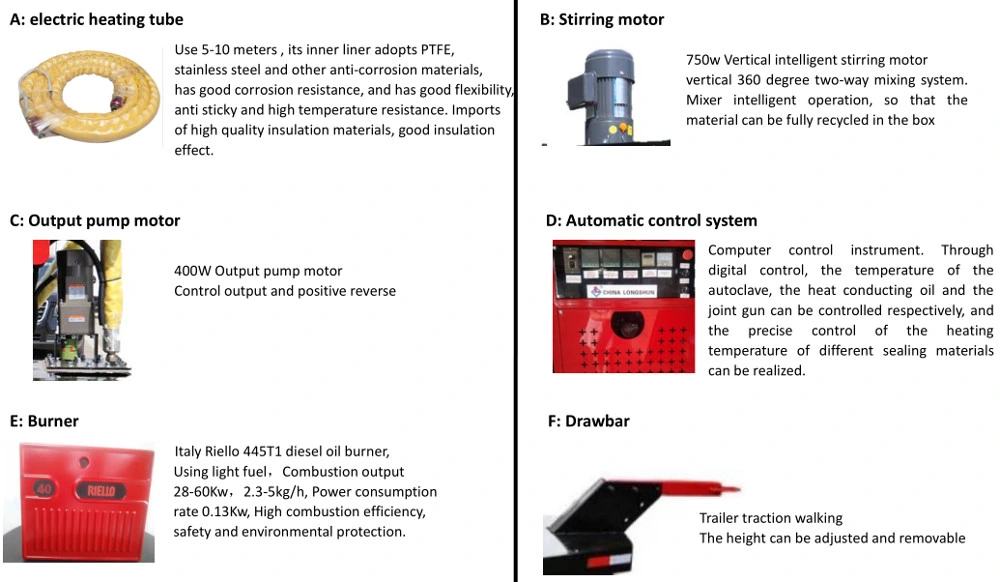 (1) Push-type,independent power, light and practical.
(2)The thermal efficiency is increased by 2 to 3 times ,shortening the entire working time.
(3)Using new technology and foreign technology , the quality of the joint is improved and the cost is reduced.
(4)The whole machine is equipped with a generator set, which can provide sufficient power.
(5)Increase the stirring system to make the heating fast and uniform.
(6)Applicable to ordinary asphalt and filling the glue material ,the jointing material is output through the asphalt pump,and the flow rate can be adjusted.
(7) The discharge pipe adopts an electric heating system, which effectively eliminates the problem of condensation of the caulking material in the hose and reduces the number of manual cleaning of the hose.
(8) The control panel is operated in a centralized manner, which is simple and labor-saving.

| | |
| --- | --- |
| Model | LS-200 |
| Generator | Honda 200 |
| Crack sealing pressure | 2Mpa |
| Volts | 220V |
| power | 2.8KW |
| Speed | 3600r/min |
| Output speed | 8-15L/min |
| The length of electric heating tube | 7m |
| Stirring Method | Electric stirring |
| Hot melt kettle volume | 200L |
| Moving method | Hand push or pull |
| Combustor | Ltalian Riello 445T1 combustor |
| Temperature control system | Automatic control by SLA-5000 intelligent digital temperature controller |
| Heating method | Conduction oil indirect heating and extemal oil pump circulating heating |
| Filling material heating time | About 30 minutes |
| Temperature range | 0-280ºC |
| Size | 2400*1250*1550mm |
| Weight | 515kg |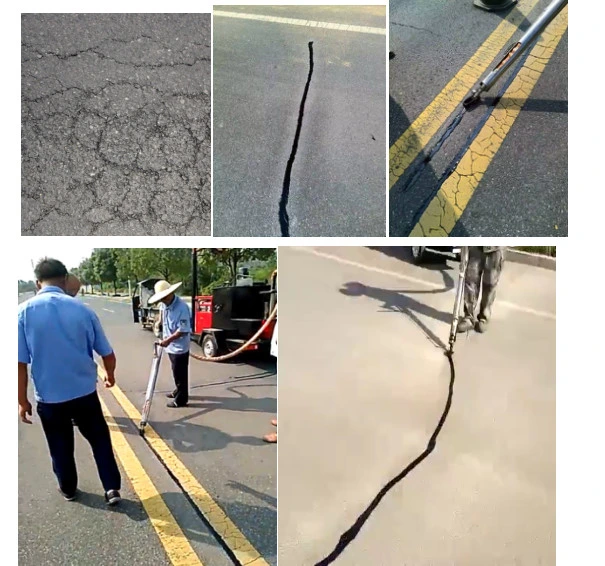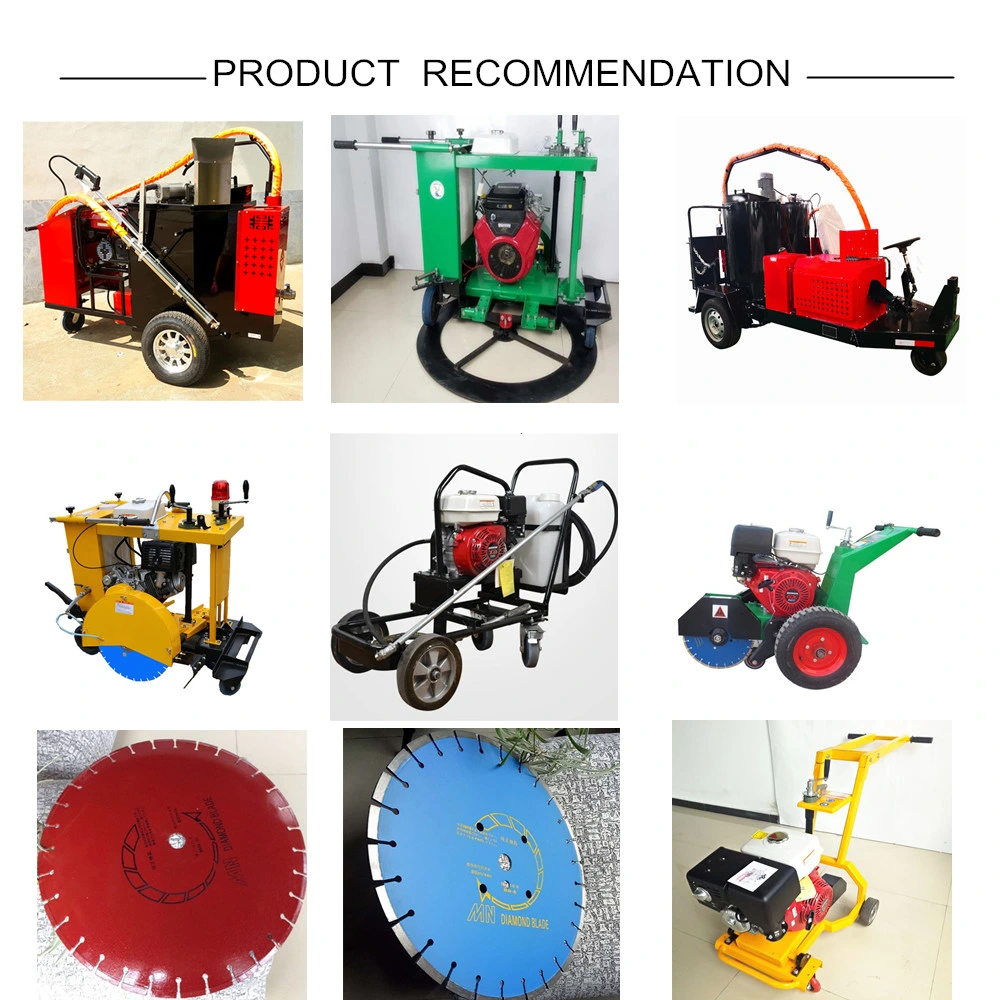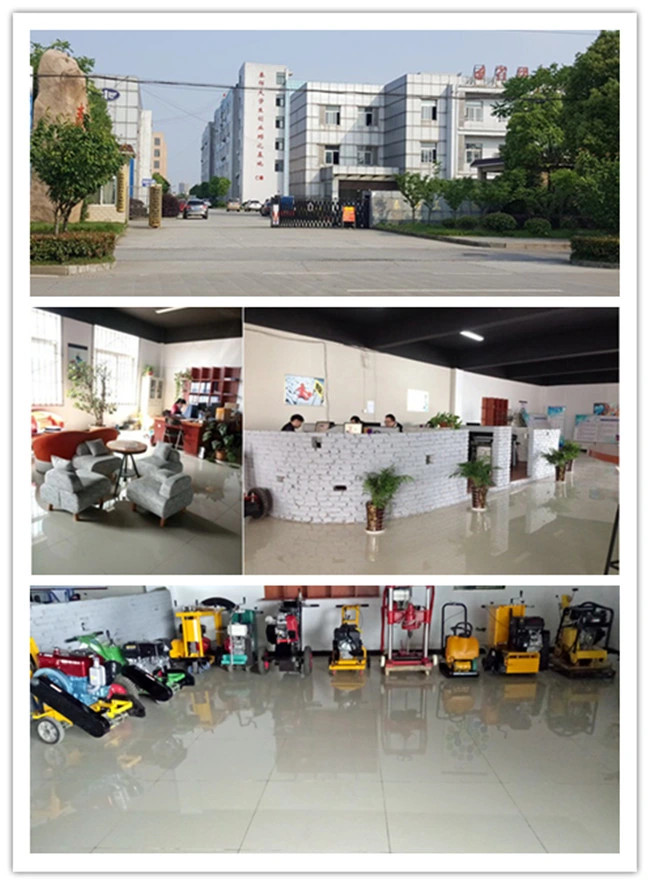 Founded in 2012 ,Tongling Longshun Environmental Protection Equipment Co.,Ltd. specializing in the development and application of environmental protection and road engineering machinery products. Our company has a strong technical and R&D team,and has developed 16 kinds of engineering machinery products such as well-cutting machine ,filling machine,cleaning machine and slotting machine with independent property rights.