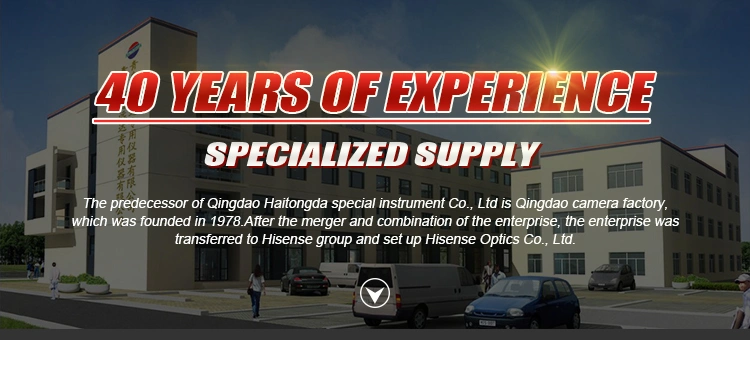 Technical Specification
No.
Model
Measuring range
Measuring accuracy
Cup capacity
Net weight / Gross weight
Overall dimensions
Packing size

1

XYM-1

0.96-2.0g/cm3(8.0-171b/gal)
0.01g/ cm3
(0.1lb/gal)

140 ml

2.16kg/2.5kg

510×100×100mm

560×185×140mm

2

XYM-2

0.96-2.5g/cm3(8.0-211b/gal)

2.2kg/2.5kg

510×100×100mm

560×185×145mm

3

XYM-3

0.96-3.0g/cm3(8.0-251b/gal)

2.2kg/2.6kg

530×100×100mm

560×185×140mm

4

XYM-5

0.7-2.4g/cm3(5.8-201b/gal)

2.2kg/2.6kg

530×100×100mm

560×185×140mm

5

XYM-7

0.1-1.5g/cm(0.8-131b/gal)

2.2kg/2.46kg

470×100×100mm

560×185×140mm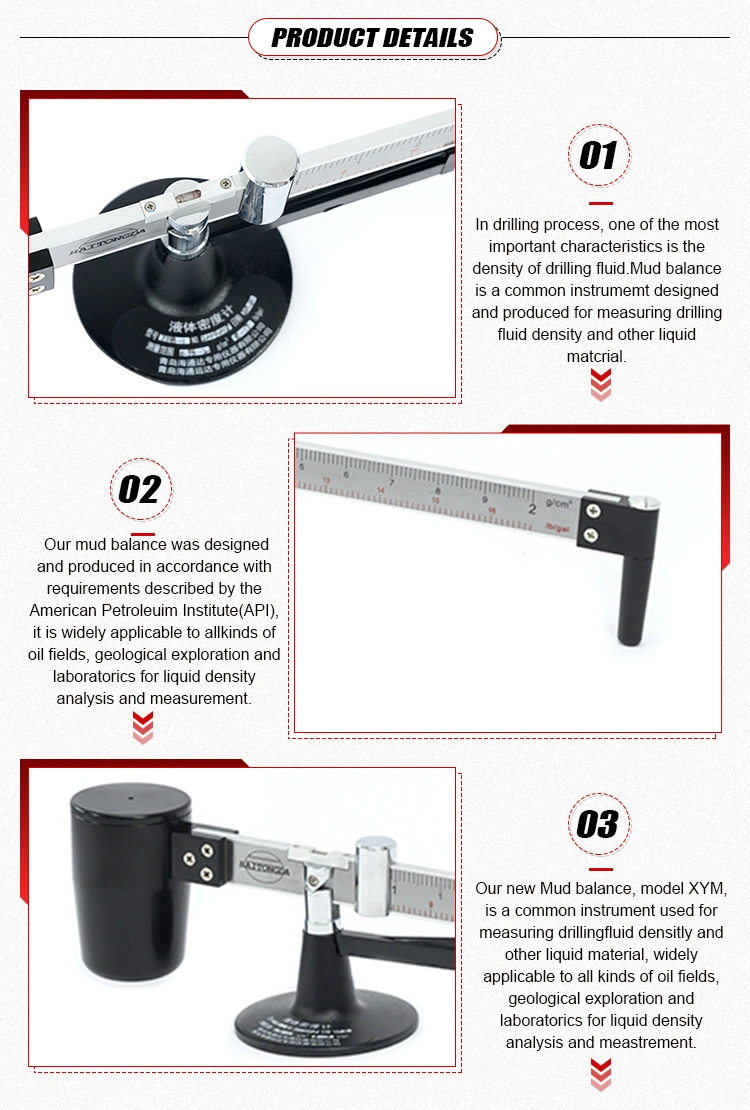 FAQ:
Q1 : Are you a manufacturer or a trading company ?
A1: We are manufacturer.
Q2: What is your main brand?
A2: Our brand is Haitongda

, which is famous in China and other nation. Also we do OEM.
Q3: What are your business scope and product classification?
A3:Business scope: mud analysis instrument, electronic products, special instrument, mold design and manufacturing; Instrument maintenance and sales; Import and export of goods and technologies.
Product classification: including drilling fluid analysis instrument, oil well cement testing instrument and field overall solution, including 22 small categories and over 120 products.
Q4: What is your MOQ for the order?
A4: Testers per 1 set.
Q5: What is the warranty period of your instrument?
A5: One year.
Q6: Can I get better offer if our order can be bigger?
A6: Certainly. We will give you better prices based on the quantity for your order.
Q7:What certificate do you have for your instrument?
Q7: ISO, SGS and so on
Q8: What is your lead time for our order?
A8: For new order: 3 weeks;
For stock order: 3 working days after T/T. Based on FOB Qingdao.
Q9: What is your advantage of your factory?
A9: We are the original oil ministry designated drilling fluid analysis equipment manufacturer in China, which was founded in 1968.
Q10: What is the process to become an agency?
A10: Please send us mail enquiry, then we will reply you as soon as possible.