Macro Synthetic Anti-Crack PP Embossed Fibre for Concrete Reinforcement


1, Description:
ELT-EMBOSSED is a Structural macro synthetic fiber engineered for use as an alternate to steel fibers and welded wire mesh for precast
concrete and shotcrete reinforcement applications.
ELT-EMBOSSED fibers comply with ASTM C1116, Standard Specification for Fiber Reinforced Concrete and Shotcrete, and are specifically
used to improve impact, shatter and abrasion resistance, to increase fatigue resistance, to increase toughness of concrete and provide long
term durability of concrete and cement based building products.




Concrete with our Macro fiber will have three-dimensional reinforcing with enhanced flexural toughness, impact and abrasion resistance
and will also help mitigate the formation of plastic shrinkage cracking in concrete.Dosage rates will vary depending upon the reinforcing
requirements and can range from 2.0 kg/m³ to 6.0 kg/m³.
2,Specification:
Raw Material
Virgin grade polymer polypropylene
Tensile Strength(MPa):
550Min
Water Absorbency:
No
Density(g/cm3) :
0.91+/-0.01
Melting Point(C Deg.)
160 - 170
Elastic Modulas(Mpa):
9000 min
Acid & Alkali Resistance
Excellent
Equivalent Diameter
0.8mm+/-0.2mm
Thickness
0.55mm-0.6mm
Width
1.3mm-1.4mm
Moisture Content
0.0%
Fiber Type
Embossed
Color
White, Black, Gray,Natural
Length:
30mm,47mm,48mm,50mm, 54mm,55mm, 60mm,65mm or as per request
Tandard Dosage
2kg/m3 to 6kg/m3
3, Packing & Delivery:
Packing: 120-140g/ water soluble film bundle, 5kgs/water soluble paper carton
total 1200-1300kg/pallet, 12800kg/20' container, 25800kg/40' container


| | |
| --- | --- |
| Delivery Time | 3-15 days after deposit (we always keep inventory) |
| Sample Time | 1-3 days after confirmation |
| Production Time | 7-15days |
| Payment Methods | T/T, L/C, Western Union or as per negotiate |
4. Features & Benefits
Economy, Durable, High Tensile Strength
Compared with steel fiber, our fiber has the advantages of anti-corrosion and wear-resistant reducing 50% cost with same
volume to steel fiber.
1), Equivalent strengths to WWM and rebar provided by engineering calculations;
2), Controls and mitigates plastic shrinkage cracking and reduces segregation and bleed-water;
3), Provides three-dimensional reinforcement against micro and macro-cracking;
4), Reduces equipment wear, fiber rebound and increases build-up thickness compared to steel fibers for shotcrete applications;
5), Increases overall durability, fatigue resistance and flexural toughness;
6), Reduction of in-place cost versus wire mesh for temperature / shrinkage crack control;
7), Easily added to concrete mixture at any time prior to placement;
8), Tested in accordance with ASTM C 1116, EN14889-2.
5, Application:

•Slab on Grade and elevated construction (distribution centers, warehouses, etc.)
•Thin walled pre-cast (septic tanks, vaults, walls, etc.)
•Shotcrete for tunnel linings, pool construction and slope stabilization
•Pavements and white-toppings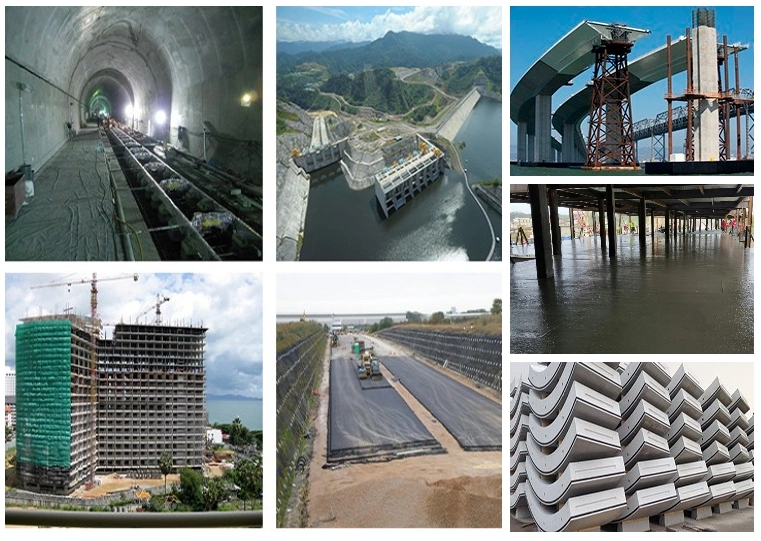 6,Our Company Information:
Anhui Elite Industrial Co.,LTD was established in 2007, has become one of the leading and professional suppliers of all kinds of Concrete
Reinforcement Fibers in the world market.Our Product were widely used in all kinds of concrete,mortar,plaster projects and exported to
more than 30 countries, Such as USA, Russia, Germany, Australia, Chile, UAE, Korea, Vietnam, Africa etc.

Our Fibers was made by 100% Virgin Material with advanced equipment of yard and cutting, we have one full set of precise testing instrument,
testing equipment and quality inspection team, technology research and development team. the management system was certified by ISO9001
and our products have been passed the CE Certification.

Our Mainly Product and Production Capacity as below:
| | |
| --- | --- |
| Item | Capacity/Annual |
| Polypropylene Fiber (PP Fiber) | 15000mts |
| Polyester Fiber(PET Fiber) | 6000mts |
| Polyvinyl Alcohol Fiber( PVA Fiber) | 30000mts |
| Polyacrylonitrile Fiber(PAN Fiber) | 6000mts |
| Naphthalene Formaldehyde Sulphonate | 300000mts |
| Polycarboxylate Superplasticizer | 150000mts |


PCE Powder SM Superplasticizer SNF Powder




Micro Synthetic Fiber ELT-Mono Micro Synthetic Fiber ELT-Fibril Macro Synthetic Fiber ELT-Embossed



Macro Synthetic Fiber ELT-Twist Macro Synthetic Fiber ELT-Wave Hook End Steel Fiber ELT-HE

7,Our Certificate: