Product Introduction:
Allulose is a natural ingredient found in fruits and foods such as raisins, figs, kiwi fruit and brown sugar. It is a white powder. Its aqueous solution is a transparent colorless liquid and is stable at room temperature and pressure. Allulose can provide satisfactory sweet products for dairy products, beverages, baked products, candy and other food. Its sweetness is similar to that of sucrose, but its calories are much lower than that of sucrose. Compared with D-glucose and D-fructose, allulose also has a stronger ability to scavenge active oxygen. Allulose has a soft and delicate taste. The initial stimulation speed to taste buds is slightly faster than that of sucrose, and there is no bad taste during and after consumption. Its sweetness does not change with temperature, and it can show pure sweetness at various temperatures.

FUNCTION:
Protect the nerve tissue
Low blood glucose response, Inhibition blood glucose and fat increase.

PHYSICAL PROPERTIES:
Sweet and pure like sugar: 70% of sucrose.
Prolong product's shelf- life.
Low calorie:0-0.2kcal/g only 5% calorie of cane sugar.
Can occur Maillard reaction,improve product flavor.
PRODUCT ANALYSIS:
Product name

Allulose

syrup

Item

Q/CBL0009S

Appearance

Colorless or l

ight yellow liquid

Allulose content ( on dry basis),%

≥

95.0

Dry matter(Solid Substance),%

≥

70

.0

Ash

,

%

≤

0.5

Water activity

,%

<0.75

pH

3.0-7.0

Arsenic(As),mg/kg

≤0.

5

Lead(Pb),mg/kg

≤0.5

Total Plate Count,CFU/g

≤

1000

Total Coliform,CFU/g

≤

10

Mold

,

CFU/g

≤25

Yeast

,

CFU/g

≤25

Salmonella

Not detected

Staphylococcus aureus

Not detected
Application:
Allulose is a universal ingredient that can meet the requirements of sweetness and functionality. It can reduce sugar while achieving sugar functions, such as browning reaction, providing volume and bulkiness, etc.
1) For beverages:
In beverages, allulose and stevia can be combined well to achieve 100% sugar reduction in the formula while maintaining the overall taste and quality. In beverages with a pH of 2.5 to 6 stored under refrigerated or room temperature conditions, allulose remained stable for six months without any significant changes. Because of its high solubility, it is very suitable for any beverage. The solubility of crystalline psicose in powdered beverage mixes (such as iced tea or chocolate milk) is very good.
2) For baking:
The use of allulose can create perfect sweet, caramel flavor, moist, brown low-sugar and low-calorie baked goods. In some baked goods, this effect may be more obvious than adding sucrose, because under the same baking time and temperature conditions, compared with sucrose and glucose, allulose browning is greater.
Allulose also has good water retention properties, can maintain moisture and stable hardness during the shelf life of baked products, and can reduce the freezing point, making it an excellent choice for reducing sugar and calories in desserts such as ice cream. It crystallizes in foods with high solid content and can be used for fruit pretreatment of mixed yogurt.
3) For candy:
The lower crystallization rate of psicose enables the manufacture of confectionery products with desired texture characteristics. When used at a content of 25% (on a dry basis), allulose can reduce sugar by 55% and calories by 30%, and its hardness and elasticity are equivalent to whole sugar jelly. Under the high-temperature processing conditions of candy, allulose will caramelize, which helps to form a good color and flavor in the candy product.
Certification:
At present, ours products have passed international BRC certification, US FDA certification, international ISO series certification, IP non-GMO certification, HALAL certification, KOSHER certification, ORGANIC EU/US organic certification, Japanese organic certification, domestic organic certification.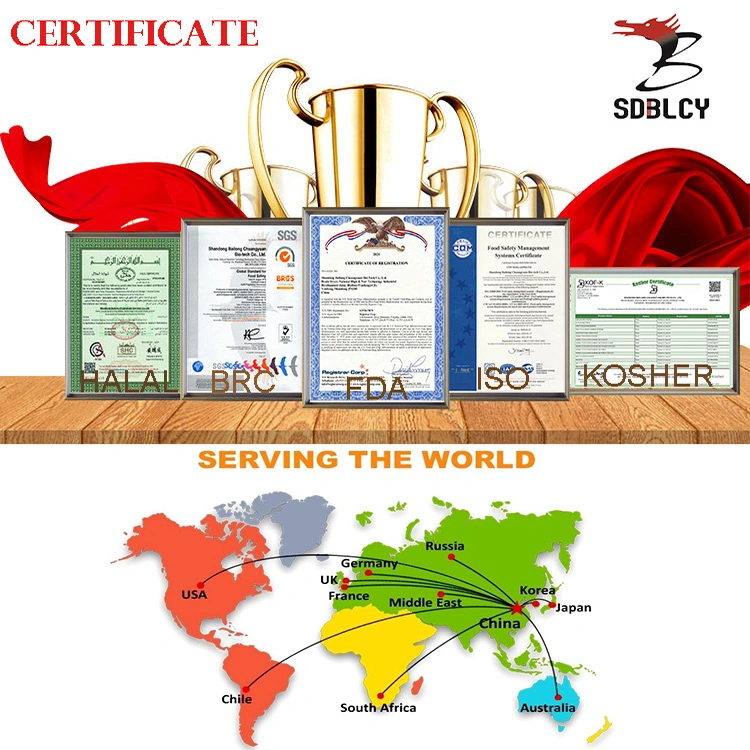 Factory:
Bailong Chuangyuan is a high-tech enterprise integrating production, learning and research with bioengineering as its leading industry. The company has a production line with a high degree of automation and advanced equipment. The production workshop is built in strict accordance with GMP standards, from raw material feeding to product filling. The equipment is fully automated to ensure the stable production process, technology and product quality.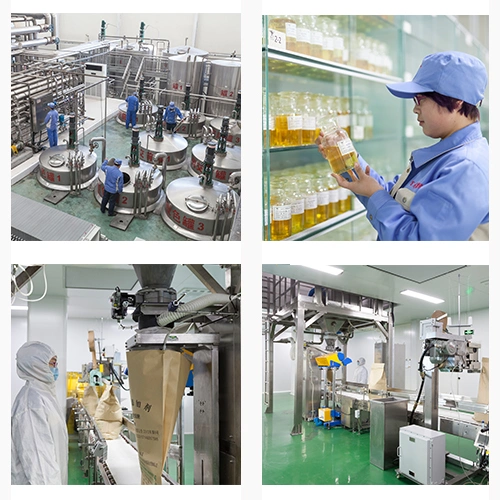 FAQ:
Q1: Can we get some sample for testing before purchasing?
A1:Yes, 20~100g free sample is available, but freight charges will be at customer's account, and then freight charges will be returned or deduct from the future order, or the sample can be sent by your express account.
Q2:Which kind of payment do you accept?
A2:1. For small order, you can pay by Paypal, Western Union or MoneyGram, or through Alibaba.
2. Normal order by T/T.
Q3:How do you ship the cargo to us?
A3: By DHL Express, By Air, By Sea or negotiation.
Q4. How about the packing?
Usually we provide the packing as 25 kg / pail or 1.3mt/IBC tote. Of course, if you have special requirements on them, we will according to you.
Q5. How about the validity of the products?
Actually, it according to the products you ordered.
Q6. What documents you provide?
Usually, we provide Commerical Invoice, Packing List, Bill of loading, COA , Health certificate and Origin certificate.