Coconut Coir Dryer Machine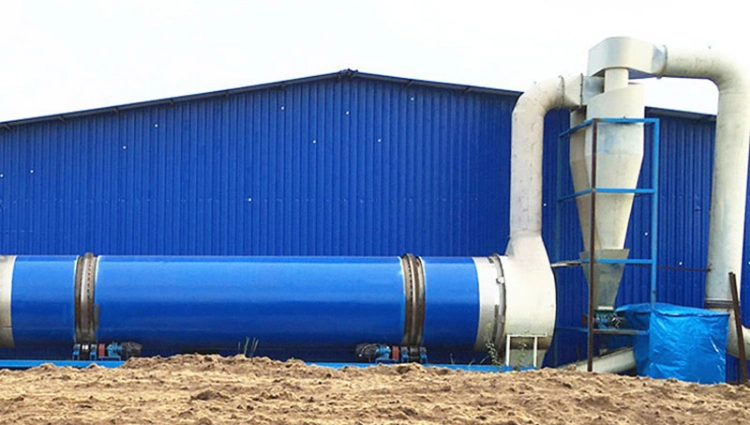 Coconut coir is the residue after opening the coconut shell. Coconut coir has a strong ability to absorb a lot of water, good ventilation performance, not easy to insects and deterioration, sanitary and environment protection, etc. It has been used for mushrooms, fruits, vegetables, flower culture medium, high-grade flower plant potting material, and large scale agricultural crops soilless planting base material in the desert area. So, the coconut coir prevailed in the international market. However, when the coconut coir just produced from the coconut shell opening and screening process, it has high moisture content and salinity and more impurities element, etc., which very seriously affects the quality of coconut coir. The traditional method use water to decrease the salt goes through 5-10 day, drying by the sun, and screening. It is time-consuming and power-wasting. The coconut coir dry long time basking, it will become dark color, lost the original golden yellow color, breeding mold, mixed with sediment impurities, affect tits quality.
Jiutian company has developed the special drying machine for coconut coir, coconut fiber drying production line, can directly be connected with the coconut shell opening and sorting machine, Coconut bran sorting, desalination, dehydration, drying, and the coconut fiber drying process can be finished within 40 minutes. Pipeline operation, labor-saving, energy-saving and environmental protection, the coconut coir and fiber quality can be guaranteed to the maximum extent, after high-temperature treatment, the coconut fiber and coir is more clean and environmental protection. This production line is the essential equipment of mechanization, scale, and intensive production of coconut coir and fiber.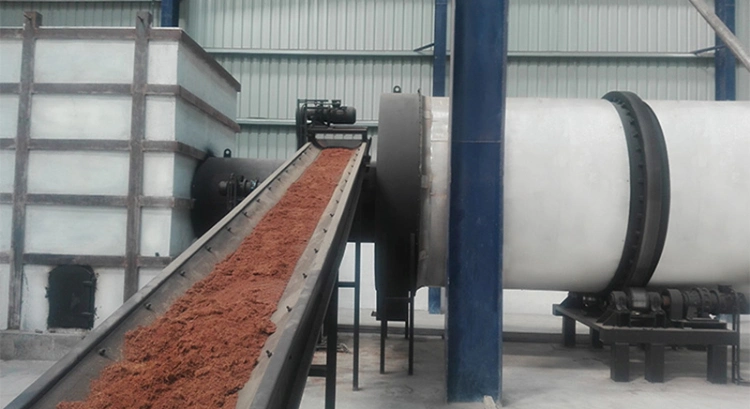 The special coconut bran drum dryer also named coconut bran dryer, have verified by a large number of experiments by Jiutian company, it is a professional drying machine that is designed according to the characteristics of the coconut coir and fiber and customers' requirement. (Patent No.: ZL200920089749.2), The equipment has the characteristics of large output, strong ability to dry precipitation, high efficiency, energy-saving, convenient operation, reliable product quality, safety and sanitation, small footprint, and so on. Compared with traditional dryers, The energy consumption of our dryer can reduce about 30-50%. It can reduce much-operating costs.
Our engineers, can configure the suitable model machine and optimize drying technology according to the requirements of the customer and the characteristics of the material, the size of the production, application requirements, cost control, automation, field conditions, etc. Can meet customer personalized demand.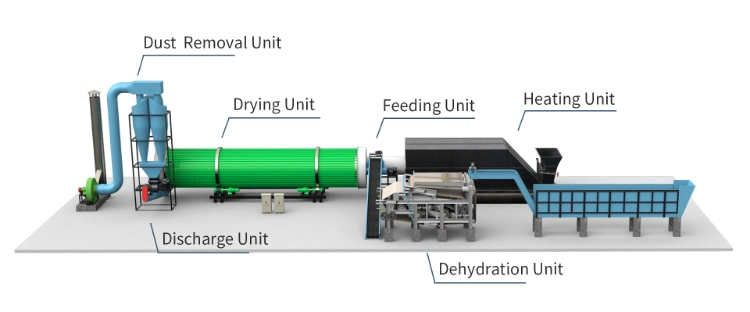 Drying Process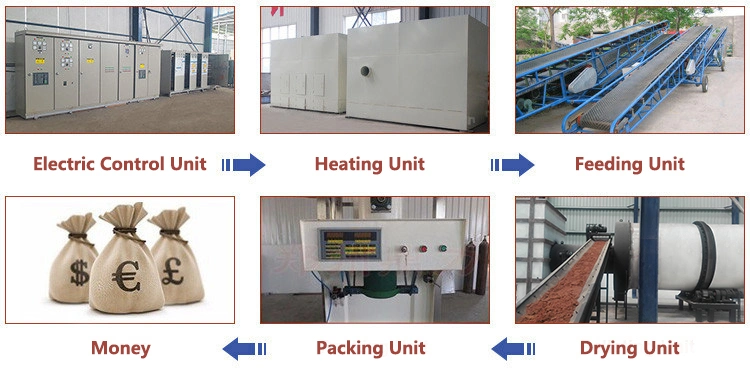 Working Principle
Coconut bran process: After desalination and dehydration, the 50-60% moisture coconut coir will be feed into the dryer and achieve flow drying, Coconut coir will be continually raised and fell by the shoveling plate inner the dryer, spiral forward, Through the inner, middle and outer three layers of the dryer, the coconut coir, and hot air will heat exchange, the dry coconut coir will be quickly moved and discharged by the wind, the wet coconut coir can't move quickly because of itself weight. The coconut coir will be fully dried inside the dryer, and the moisture will be reduced to 14-18%( can be adjusted according to customers' requirement), when finished the drying process, the coconut coir will be discharged by screw conveyor. There is a special device inside the dryer, it can prevent the uneven drying effect of the coconut coir.
Hot air process: We configure the high-efficiency energy-saving hot air furnace for our dryer, the fuel can be natural gas, diesel, coal, wood, straw, rice husk, etc. It will supply the 500-650ºC Oxygen poor hot air, after precipitation and ash removal, it will go into the dryer, then will evaporate water and dry the coconut coir, when discharged from the dryer, the hot air temperature will reduce to 50-65ºC. The wet and contain dust exhaust gas will through the professional dust collector, then can reach the discharge standard.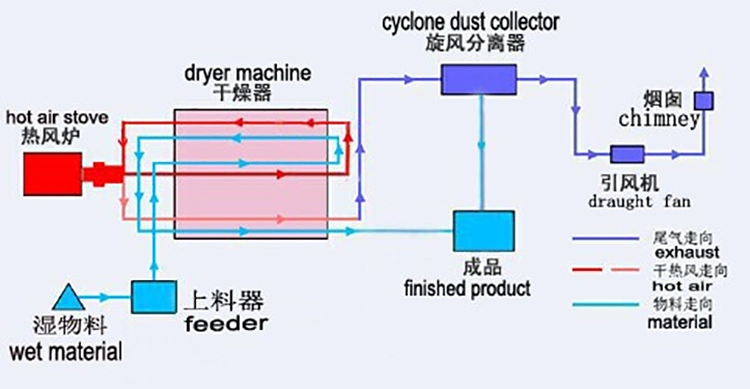 Technical Specifications
Model

JTCG2006/3

JTCG2008/3

JTCG2010/3

JTCG2012/3

JTCG2212/3

JTCG2512/3

Capacity(t/h)

0.85

1.18

1.50

2.00

2.30

2.50

Evaporation Capacity(t/h)

0.76

1.05

1.33

1.77

2.01

2.25

Initial Moisture(%)

The initial is about 65-75%, the moisture is about 55% after dewatering, then feed into the dryer.

Final Moisture(%)

15%(Adjustable)

Drying Temperature(ºC)

280±30ºC(average temperature)

Total Power(kw)

28-35

45-66

56-78

60-82

65-85

90-125

Total Weight(kg)

22000

25000

29000

32000

36000

40000

Floor Space(m2)

8m*12m

8m*15m

8m*18m

8m*20m

8m*20m

10m*24m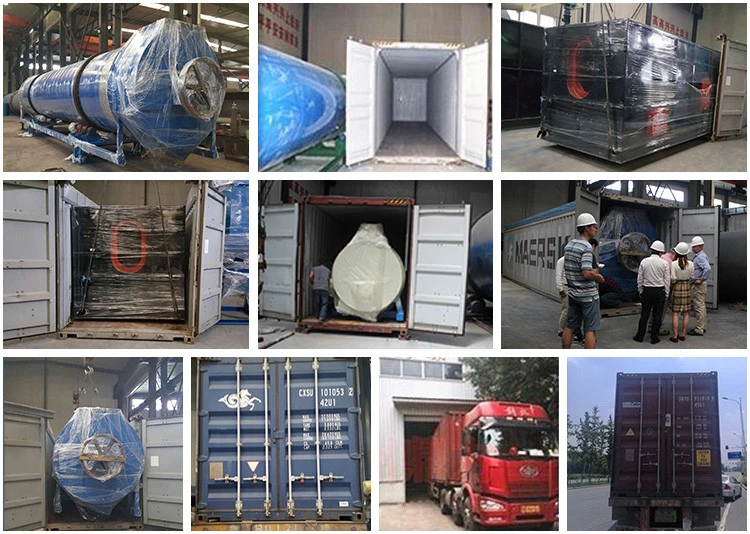 About Us
Zhengzhou Jiutian Machinery Equipment Co., Ltd. dryer products cover all kinds of slime products such as coal slime, dregs, biomass, organic fertilizer, sludge, yeast, coconut fiber and chaff, and coconut. At present, the company not only has a huge customer resource system and considerable market share in the country but also in the UK, Russia, Greece, Italy, Israel, Morocco, Congo, Egypt, Côte d'Ivoire, Madagascar, Australia, India, Vietnam, Laos, Indonesia, Malaysia. In many overseas countries such as Sri Lanka, Chile, and the United States, the dryer case was established and successfully put into operation, and the quality and technology of the dryer products were in line with international standards.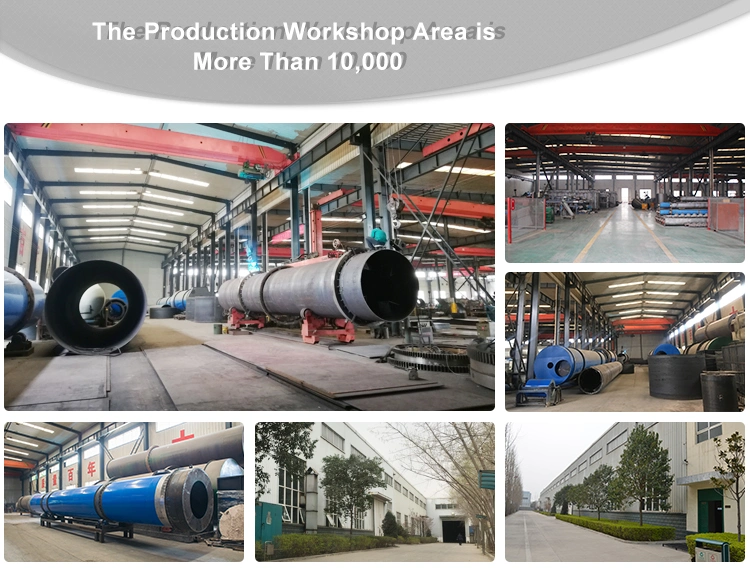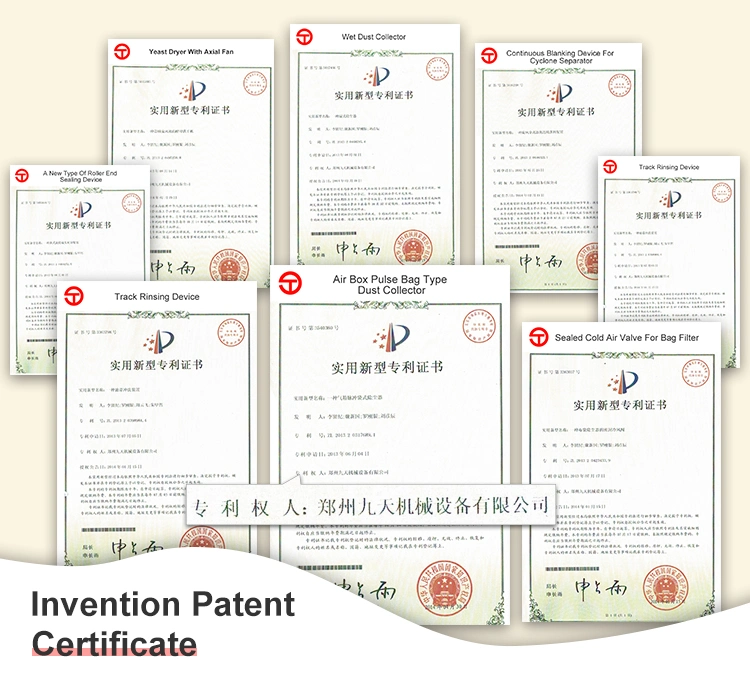 FAQ
Q: What is your Business Model? Trading company or factory?
A: We are a 15 years factory, all our machinery is manufactured by ourselves, factory direct sales, product quality, and after-sales service can be guaranteed.
Q: Can I visit your factory?
A: Yes. Many domestic and international customers visit our factory every year. Our company is located in Zhengzhou Henan province, China, you can come here by air or train.
The nearest airport is Zhengzhou Xinzheng International Airport, and the Airport Code is CGO.
We will pick you up at the airport. Welcome to visit our factory.
Q: What is the Quality of your products?
A: Zhengzhou Jiutian products come with the best quality, and our products passed CE certification, exported to lots countries around the world, such as Australia, Malaysia, India, Italy, Indonesia, Vietnam, Philippines, Korea, Brazil, Argentina, Russia, South Africa, etc. You can rest assured of the quality absolutely.
Q: How long is the Warranty of your equipment?
A: Our warranty period is one year generally.

Contact Us
If you are interested in our products, or if you have any questions, please feel free to contact us, we will give you a reply within 24 hours!