China Hyaluronic Acid Dermal Filler with Ce Approved in Plastic Surgery
1. Product Description:
Singfiller cross-linked hyaluronic acid dermal filler is a transparent gel used for beauty injection.
Clinically,they are mainly used for facial injection in aesthetic surgery to improve skin apperance and structure,reduce wrinkles,and prevent skin aging or improve lip shape,with low toxicity,good biocompatibility,and strong anti-degradation capacity,they are gels of high-security level.



2.Overview:
Sodium hyaluronate produced by fermentation cross-links with 1,4-butanediol diglycidyl ether in alkaline condition,and then the final product is produced after a series of neutralization and dialysis.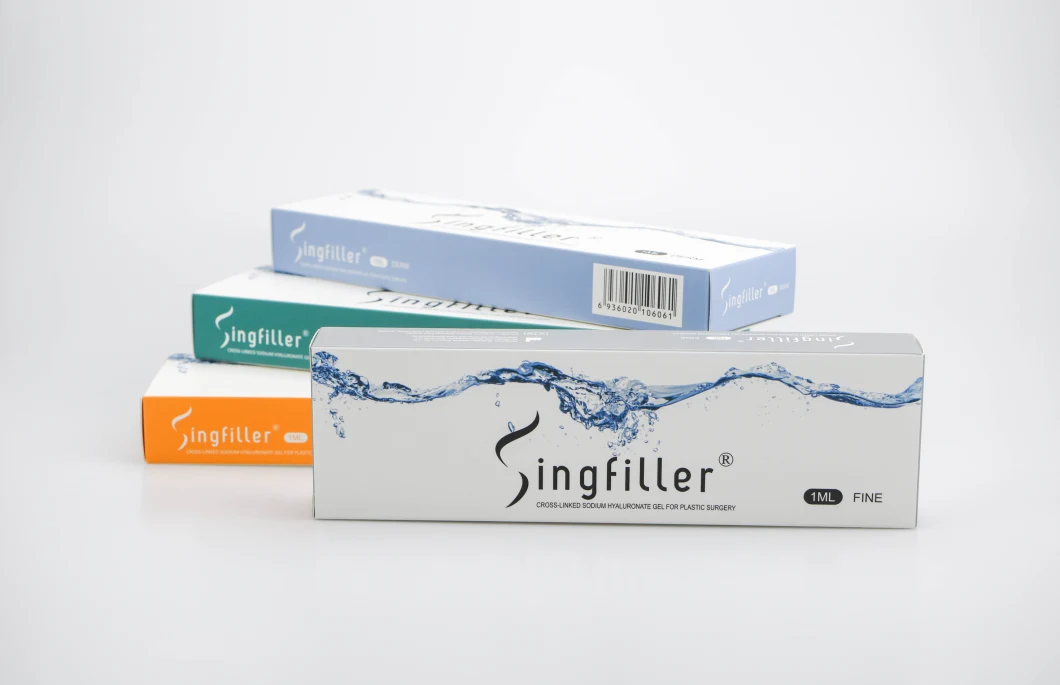 3.product specification and recommended use.

Type
Fine
Derm
Deep
Deeper
Sub-Q
Composition
20mg/ml (HA)
Particle Size
0.10-0.15mm
0.15-0.28mm
0.28-0.50mm
0.50-1.00mm
1.25-2.0mm
Where to inject
Upper part of Dermis
Middle part of Dermis
Deep layer of dermis
Deep dermis or subcutaneous tissue shallow
Deep dermis or subcutaneous tissue shallow
Volume of Syringe
1ML
1ML/2ML
1ML/2ML
1ML/2ML/10ML
2ML/20ML
Storage
2 ° up to 30 °C (35.6 °F --86°F)
Duration
6-12months
6-12months
6-12months
9-12months
9-12months


Singfiller Fine(1#): For facial thin,superficial lines,etc.
Singfiller Derm:(2#):For moderate wrinkle;facial shaping,etc.
Singfiller Derm Deep(3#): For deep wrinkle and folds;cheek.nasolabial folds,etc.
Singfiller Derm Deeper(4#): For large deep wrinkles and folds;lip enhancement,etc
Singfiller Sub-Q(5#): For breast enhancement,buttocks enhancement,soft tissue filler,etc.

4. Certification
CE
SFDA
ISO13485


ISO9001




Import-export license




Free Sale Certificate



5. Packaging & Shipping
Packing Details: 1ml, 2ml, 10ml syringe, 20ml syringe.
BD syringe and needles
Prefilled in syringe and blister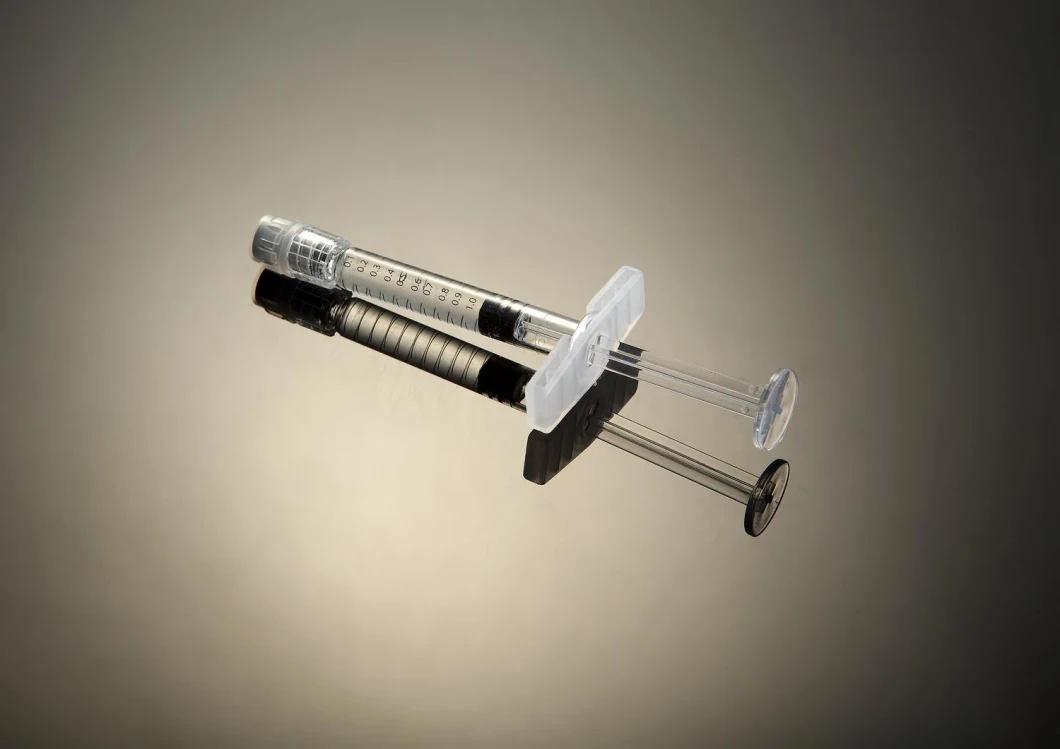 6.Singfiller advantages :
1.Non - animal origin of high purity hyaluronic acid raw materials
Fully automated equipment production
2.Granulation is more uniform
The degree of swelling is more reasonable
3.Crosslinking more evenly
High viscoelastic index
4.Push force uniform and stable

7. Company profile
About our factory:
Established in March 2003 with registered capital of 80,000,000 RMB, with plant area of 13,000 m² .
GMP standard work shop.
Sterilized Laboratory.
Complete Precision Instruments
Equipements import from Europe.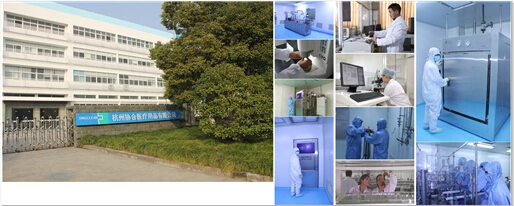 8. Our Services
> 24 hours online services
> OEM,ODM and Customized is available
> Quickly delivery time
> Quickly and professional after sales service

Welcome to try our products!