Micro Monofilament PP Fibre
Description
Micro-reinforcement system for concrete-100% virgin polypropylene monofilament fibers containing no reprocessed olefin materials. Micro pp fiber is designed to control plastic shinkage and settlement cracking in concrete.
Applications
Slabs on ground

Side-walks, driveways,decks, curbs

Precast elements

Overlays / toppings

Tunnel shotcrete

Roads / Pavements

Bridge Decks
Benefits
Reduces plastic shrinkage cracking.

Improves impact, shatter and abrasion resistance

Increases cohesion and reduces segregation

Reduces freeze/thaw damage

Promotes uniform bleed and reduces bleed water to prolong the life of the building.

Cost saving, Is easier to use,

to disperse and

safe to handle.

Can be used in highly corrosive circumstance.
Technical Information
Tensile Strength

>450 MPa

Modulus

>4300 MPa

Monofilament pull-out force

>11.0 CN

Fibre dimension

Length: 6mm / 12mm / 18mm;




Diameter:22-4

5

μ

m

Melt Point

170

ºC

Ignition

580

ºC

Density

0.91g/cm3

Acid&Alkali Resistance

Excellent

Moisture Content

≤

0.41%

Appearance

White, bundled monofilament

Safety

Non-toxic, non-irritating, neutral
Guidelines for use
The dosage rate is dependent on the application and should be 0.9 kg/m3-1.5kg/m3.
Generally keep the original mix ratio and the stressed steel bar, no need to change.
Mixture method and time. Pouring dry materials (sand, cement, etc.) and the fibre evenly, before pouring water. Dry stirring for 30-60 seconds. After pouring water, stirring, and the stirring time should be 30-60 seconds longer than usual.
Packing
1kg/bag,660kg/pallet, 6,600kg/20'container,13,200kg/40' container. Can be coutomizable.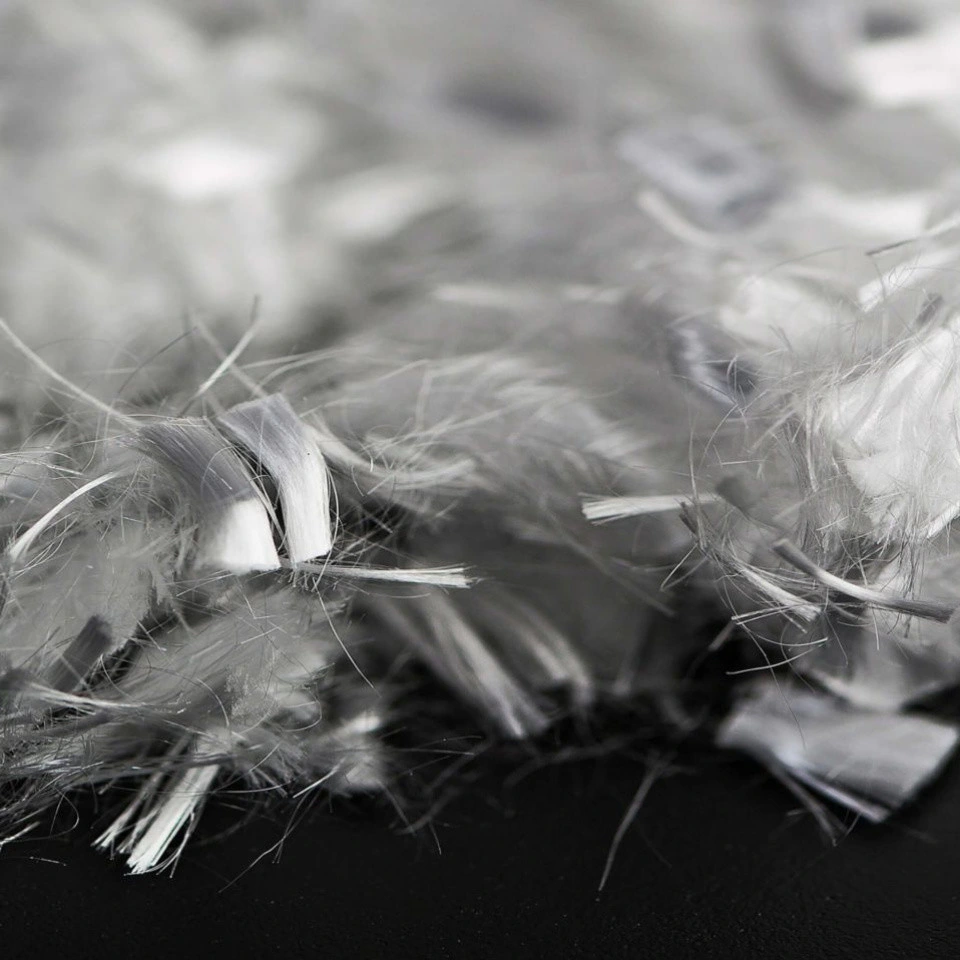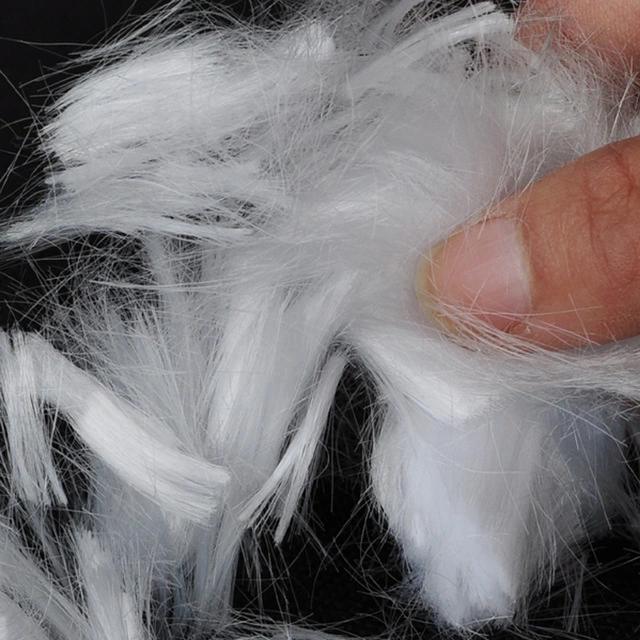 PP Fibre is very easy to mix,below is step of manufacture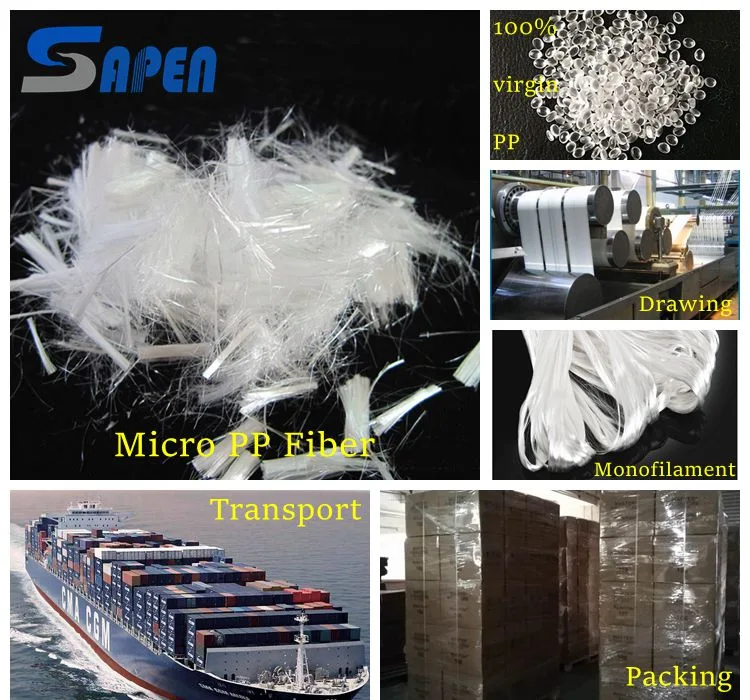 Packing method: 1kg/bag, 5kg/box, 660kg/pallet