9102 is one component silicone potting compound for potting electronic components/PCB/LED/solar modules. White, black and red colors are available.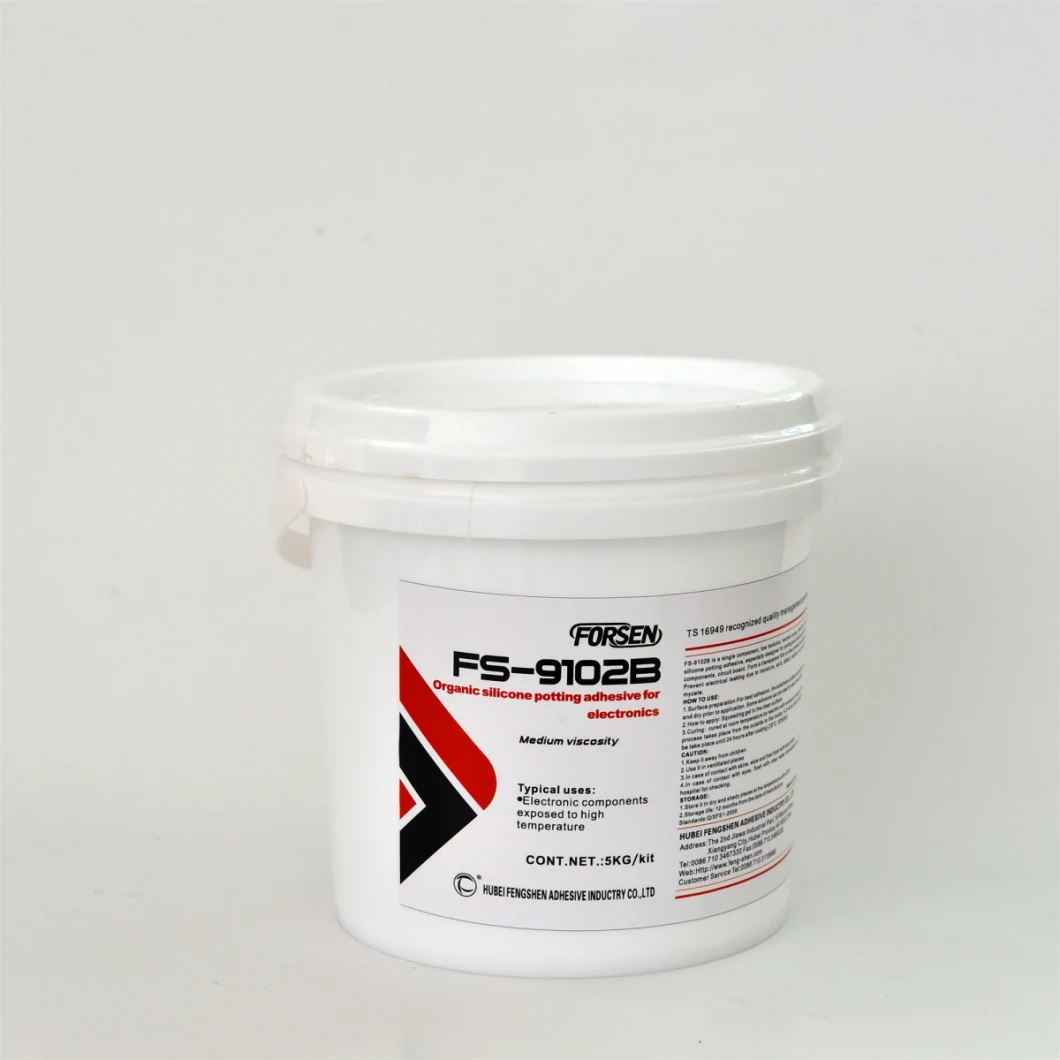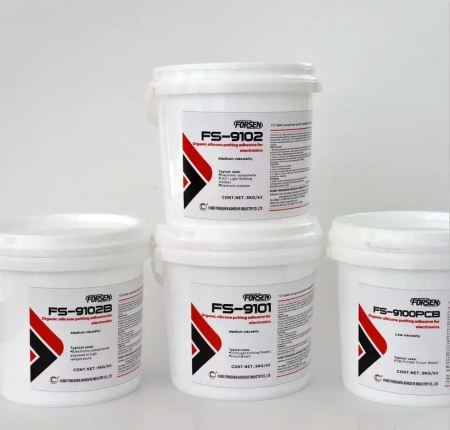 Application:
Designed for potting and sealing electrical components , PCB , circuit board. Form a transparent film on the printed circuit board electrical leaking due to resist moisture, acid, alkali, alcohol salt fog and mycete.
Product Features:
1. Middle viscosity, good flowability, high transparency and easy to operate.
2. Good weather resistant, anti-yellowing, water-proof.
3. Good flexibility, bending resistance.
4. Keep good performance in working temperature from -50ºC to 250ºC.
5. Non-toxic after curing, good adsorbability.
Technical Data Sheet:
Color
white, black, red
Viscosity
10000±500
Specific gravity
1.0-1.04g/cm3
Hardness(Shore-A)
25-30
Tensile strength
≥1.5MPa
Shear strength
≥1.0MPa
Elongation at break
≥250%
Working temperature
-50ºC to 250ºC
Breakdown voltage
20Kv/mm
Volume resistivity

1×10

15

Ω.cm

Dielectric constant
2.8(1MHz)
Curing time
24 hours/3mm at 25ºC
Packing:
310ml/cartridge, 5kg/metal drum, 10kg/metal drum or customize